The Wildcat Den
Wildcat students play the role as student teachers to children in our community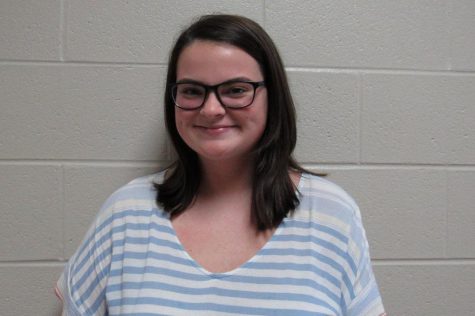 As classes fill with a few thousand students, ages ranging from about 14 to 18, there is a smaller group of students, just a bit younger, that help make up our campus. These 23 young students are preschoolers, age either three or four, that come to our school to start their education. 
These preschoolers are apart of a program called the Wildcat Den, that offers the start of an education to any children in the Cypress community. The Wildcat Den is directed by Cassandra Franer, and she is assisted by 42 current Wildcat juniors and seniors that serve as her student teachers. Together, Franer and her student teachers are responsible for providing these preschoolers with lessons in multiple subjects that prepare them for their next level of education
"Our preschoolers participate in circle and music time, then go to math, science or language arts lessons," said Franer. "We also have story time, learning centers, art time, snack and playground time."
You can bet that snack and playground time are the preschoolers favorite part, but it is quite important for these young students to get a start on their core education classes. Those 42 student teachers are in charge of creating the education content and teaching it to the young preschoolers. 
"As student teachers we prepare our own lessons and we have to teach the kids on our assigned days of teaching," said Madison Webb, a second year student teacher.  "[Franer] assigns us a lesson plan each week and we make a new one every week that goes along with our weekly themes."
This is a full year program, so the student teachers have the opportunity to pour a great deal of knowledge into these young students through their many different lesson teachings. From math or science to music or art, student teachers give it their all to make sure the preschoolers gain something out of the lesson that will impact their education journey. 
"My favorite part about participating in preschool is being able to watch how much the kids develop throughout the year," said Desiree Diaz, a second year student teacher. "It is also a bonus to be able to create a relationship with these kids and bond with them throughout the school year."
While it does indeed take a whole lot of effort for these student teachers to plan, care, and teach these preschoolers, it's safe to say their time and work will greatly impact these young students as they are starting their education.
As the student teachers are focusing on preparing the preschoolers for their future, these high school students are also getting a jump start on what most of them plan to do as a career. 
"My favorite part of the job is watching student teachers break out of their shell and grow into confident leaders of the classroom," said Franer. "When my student teachers step out of their comfort zone, they learn how to confidently teach which helps prepare them for their future."
The Wildcat Den, led by Franer and 42 Wildcat student teachers, is a program committed to jump starting an education for many Cypress community children. Through it all, this program has benefited the lives of many and will continue to as this preschool program will grow in the future.