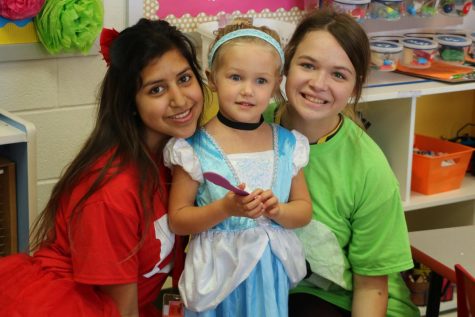 ErinE, Editor-in-Chief

January 23, 2020
As classes fill with a few thousand students, ages ranging from about 14 to 18, there is a smaller group of students, just a bit younger, that help make up our campus. These 23 young students are preschoolers, age either three or four, that come to our school to start their education.  These pre...
Do you have a valentine?
Yes :) (33%, 1 Votes)
Nah, but it's okay (33%, 1 Votes)
Valentine's day is not my thing (33%, 1 Votes)
Did you say "Galentines?" (0%, 0 Votes)
Maybe? Teenagers are confusing (0%, 0 Votes)
Total Voters: 3

Loading ...
Oct 26 / Varsity Football

Oct 22 / Varsity Volleyball

Oct 19 / Varsity Football

Oct 11 / Varsity Football

Sep 27 / Varsity Football