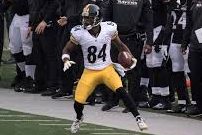 ErinE, Online Editor

February 8, 2019
Antonio Brown, one of the top five NFL wide receivers, is causing some drama in league; Brown wants out of the Pittsburgh Steelers organization and his request isn't going according to plan. This suggestion by Brown has turned into a feud that is beginning to affect the entire National Football League...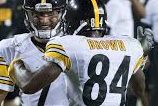 AaronB, Staff Reporter

January 14, 2019
Antonio Brown has went from All Pro wide receiver(WR) to an All Pro diva in a matter of a few days in many eyes of Pittsburgh Steelers fans and football fans across the country. It all started with Brown not playing in the Steelers final game against the Cincinnati Bengals, after we all learned from...