Solving the Dark Sides of Playing Football
While injuries in football are increasing, here are a few solutions that can be taken to reduce the chances: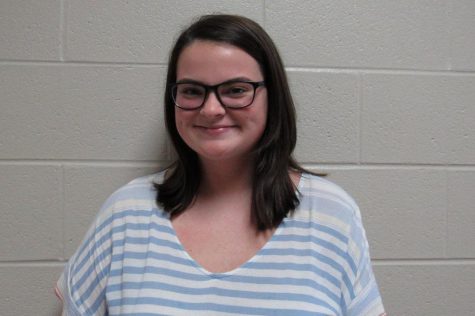 Football in America is becoming more and more popular; approximately 1.2 million men in high school, college and the NFL strap on pads and helmets. While football is the most popular sport in America, this popularity is beginning to decline very quickly. The game is becoming more dangerous than Mixed Martial Arts, between physical and mental injuries, the sport now has many negative effects that come along with playing the game. If these effects are not corrected, they may take a terrible toll on this sport that is loved by so many players and fans. For the player, the three main negative effects of playing football are physical injuries, brain disorders, and depression. Even though these are serious issues in the game of football, great strides have been made to help reduce these negative risks of this sport.
When playing football as an adolescent, physical injuries are one of the most common effects. Physical injuries could include a pulled hamstring, a sprained ankle, broken bones and anything else that causes serious or permanent disfigurement. Physical injuries occur quite often, due to the intensity of the game; these football players put themselves at risk when they go out on the field. One of the most common injuries in football would be leg fractures, and Joe Theismann was one of those players who suffered from injury. Joe Theismann was at the top of his NFL career playing for the Washington Redskins,  but on November 18, 1985, that would all come to an end. Theismann's NFL career ended when he took a tackle from Lawrence Taylor; Theismann suffered from a comminuted compound fracture of his leg, meaning his leg was broken into many pieces, not just one break . Just like that, the game these men live and breath can be taken away from them just from one single tackle. While physical injuries vary in their severity, they are guaranteed to change the way you play for the rest of career, if you are lucky enough to still have a career. While physical injuries are definitely not anyone's plan, they are unpredictable and may negative consequences for the remainder of one's professional career.
However, there are multiple steps that can be taken to help reduce the chance of physical injuries in the game of football. The most important thing for a athlete to do to help reduce injury would be to warm up before a game or practice. "Research studies have shown that cold muscles are more prone to injury. Warm up with jumping jacks, running, or walking in place for 3 to 5 minutes" ("Football Injury Prevention"). Another example would be to stretch after a game or practice. "Stretching at the end of practice is too often neglected because of busy schedules. Stretching can help reduce muscle soreness and keep muscles long and flexible" ("Football Injury Prevention"). Athletes may argue that warming up and cooling down are unnecessary, but research has shown that this is not the case, because performing these simple tasks can actually help protect an athlete. Unfortunately physical injuries can not be eliminated, these two techniques can greatly help reduce the risk of physical injury.
Brain disorders, or anything having to do with damaging the brain, is next in line for the second most common negative effect of playing football. The most common brain injury is a concussion; this can be defined as a mild blow to the head which could possibly cause unconsciousness. Another brain disorder that is sadly becoming more prevalent in football players today is CTE, Chronic Traumatic Encephalopathy. CTE is an injury that has done so much damage to one's brain that it eventually will start killing brain cells. Tyler Hilinski, the late quarterback of Washington State University, was recently diagnosed with CTE. Hilinski was at the top of his game at WSU, but that came with many hard hits and sacks that eventually lead to brain damage. In January of 2018, Hilinski took his own life and it shook the world of college football to the core. Like most cases, no one knew why Hilinski made this decision, but after running multiple tests on his brain, the truth came out. Hilinski had suffered from CTE, which caused his brain to be identical to brain of 60 year old man, even though he was just a young 21 year old man. High schools, colleges and the NFL have taken a closer look at how common these brain disorders have become. While brain disorders are not guaranteed if you play football, they are becoming more and more common and are definitely at the top of the list when it comes to the negative effects of playing football.
Numerous cases of brain disorders have been reported over the years, and with these reports have come many rule changes in hope of reducing brain injuries. The biggest change for the sport would be the stricter helmet to helmet rule, also known as targeting. "Players will no longer be allowed to lower their heads and initiate contact with their helmets. If this happens it's a 15-yard penalty and the player who lowered his head can be thrown out of the game" ("The NFL's New Targeting Rule Will Save Football"). Another solution that has taken place would be that some football teams force their players to wear Guardian Caps; these caps provide more padding during drills and workouts. "The padded shells, made of polyurethane fabric, are designed to fit over helmets and reduce impacts to the head" ("More padding the issue of concussions and better helmets"). Players may argue that the new targeting penalty has taken the aggressiveness out of the game; however this new penalty will continue to prove those players wrong, as this rule will reduce the risk of brain disorders, which is much better than the alternative.
With the growing number of players being diagnosed with CTE, depression has also greatly increased. Depression is a disorder that causes great distress for a person. Playing football while dealing with the injuries, pressure, commitment and all sorts of other things, will create cause many players to become depressed. Mike Webster was a four time Super Bowl champion who played for the Pittsburgh Steelers is one of the most well known football players to deal with depression. After retiring from football after 16 years, Webster was diagnosed with depression. He did not take on the task of being depressed very well, as most people wouldn't. Webster became homeless, began to live out of his car or at the train station; friends offered to help Webster out, he always declined and often disappeared. No one would know where he went, and sometimes neither did Webster, because he was depressed. When one is depressed, they begin to become someone they weren't before the diagnosis and that's what happened to Hall of Famer, Mike Webster. Webster's life goes to show that even while you are at the top of your  football career, injuries could happen which could then lead to depression which then could cause your whole life to be flipped upside down.
Taking depression out of players 100% is nearly impossible; however there are simple things that can be done in order to help reduce the chances. Football players play the game because they love it and most of the times football is their only focus which is no good for that athletes health. For an example of how football players care for the game more than their lifestyle, "Depression in Former Professional Football Players" states:
Professional footballers often have basic things done for them and their lives are fully organized around their job needs. When they travel someone else takes care of everything from the accommodation bookings, booking tickets, arranging transfers to and from the airport, getting visas etc. Once a player retires, he or his family is often required to take care of these tasks and they may be unfamiliar with the systems and ways of doing things. This can add to the anxiety of a player.
With this being said, steps need to be taken to make sure that anxiety is not placed on any player in the future. Football players need to be treated like normal human beings, starting with providing these football players with people to just sit down and discuss struggles in their life, which is stated in "Depression in Football":
Approximately 10% of people with depression commit suicide. In football there are several examples of players who have succumbed to their depression. This alone highlights the importance of proper support structures and people in place to assist players in dealing with both the physical and mental symptoms related to depression. Social support and having players feel like those around them care helps the player when they are dealing with things such as injury, loss in form, bad results etc.  
In reality, many football players believe that they are too manly to ask for some support; however this should not be the case because simply talking to someone in times of need can possibly reduce the chances of something unimaginable happening.
In conclusion, negative effects such as physical injuries, brain disorders and depression are becoming more and more common today in football players. While football is the heart of sports in the U.S., these negative effects need to be taken into consideration before it's too late. With approximately 1.2 million men playing this sport, there needs to be a solution to these effects so these men can continue to play the game they love. Some of the simple things that can help reduce these injuries could be taken on and off the field. For instance, stretching before and after stepping on or off the field, not making helmet to helmet contact. Another way to reduce injuries could be as simple as  having some to talk to about life, not just football. With some of these the solutions, the game of football can become better and safer for all players.