Roses For Colton
Hang on for a minute...we're trying to find some more stories you might like.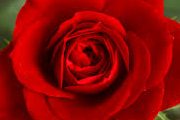 Time to get your roses in hand and your pickup lines in action.  On September 4th, Colton Underwood, a member of the final four on this past season of The Bachelorette and contestant for Tia Booth's heart on this season of Bachelor In Paradise, was announced as this year's Bachelor for the upcoming 23rd season. Although Bachelor Nation is known to use familiar faces from previous seasons as their upcoming stars of choice, fans on Twitter and Instagram alike began a riot from the first announcement of Underwood's name.
"Colton didn't win the popular or the electoral vote yet he's still going to be the Bachelor," @gosspgurl tweeted, while @alybarnaba took the same topic by saying, " "ABC: who do you want to be the next bachelor? Us: JASON! BLAKE! JOE! ABC: Guess who's back! Colton!"
Instagram was no different as 3,000 + comments rolled in exclaiming disapproval between some fans hoping that another previous contestant, Jason Tartick would be the chosen one, and others stating how they didn't even expect Colton to be a consideration.
"Stop trying to make Colton as The Bachelor happen," one watcher commented. "It won't happen."
On this past season of the Bachelorette, he was one of the final four vying for Becca Kufrin 's heart. He got sent home over a previous contestant of the bachelor, Tia Booth, and her feelings for him. He later was announced as an upcoming contestant for Bachelor in Paradise, where he met up with Tia again as they tried to reconcile on national television.
"We are finally on the same page about our relationship," Tia shared with PopSugar.
But since paradise, Colton earned a reputation among many fans of being an excessive cryer after his televised meltdown in the midst of his breakup with Tia Booth, alleged girlfriend before the show. The amount of he began to get teary on the bachelorette left fans writing to ABC asking, "Will he cry every time he sends a girl home as the bachelor?"
"I am looking forward to being engaged and getting married," Colton said to E! News.
But as the new season gets ready to premiere on January 7th, America will be able to watch Colton's every move from their own TV screens. Will he steal our hearts with a swoon-worthy proposal at the end? Or will he go sobbing all the way home?