Psychological Brainception
Inside Look at Criminal Minds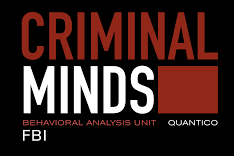 If you're looking for a new show to binge watch while waiting for your favorite show to come back for its next season <cough cough Game of Thrones>… or are just wanting to become a casual watcher, I have an amazing show that you should definitely check out: Criminal Minds. If you are into shows like CSI or Bones but don't like all the romance based plot or the show following an obvious main character then Criminal Minds is perfect for you. Criminal Minds focuses on a team of FBI agents who work in the Behavior Analysis Unit, these men and women work as a team to solve serial killer based crimes by using psychological profiles based on what the unsub (Unknown Subject) has left behind at crime scenes. This show takes a new perspective to crime shows and will draw you in from the first episode.
  This show is based more on the psychology behind murderers and gives a different outlook on the FBI that is usually portrayed in cop shows. Criminal Minds gives viewers a more realistic approach to what it's like inside the BAU rather filling the show with mindless romantic plot fillers. This creates a much more interesting plot line with good character development that isn't circled around just one or two people. This program has episodes filled with action where a different case takes place each episode or multiple depending on how crazy the murder is. Not every single case gets a happy ending and it shows a more realistic outlook on what it would really be like to chase after serial killers.
  Criminal Minds has twelve beautifully laid out seasons just waiting to be watched. The best part is that all twelve seasons are all quietly sitting on Netflix just waiting for new viewers to stream its glorious content. This show will keep you addicted and on the edge of your seat waiting for the next episode to play. While the show has gone through some cast changes throughout its runtime, they have been well thought out and have helped deepen the plot rather than hurt it. You will go through all the feelings of loss and gain while watching this show and become attached to all the characters as you watch them develop and grow over time.
  This masterpiece of television has been on air since 2005 and has been gripping viewers' minds and hearts ever since. Criminal Minds is a product of CBS Television showed on ION and is scheduled to have its next upcoming season air on September 27, 2017. The show has gone through multiple directors during its time such as Glenn Kershaw and Félix Enríquez Alcalá who has directed the most on the show. Most notably, the show has also been directed by one of its very own cast members Matthew Gray Gubler, who plays Dr. Spencer Reid.
  This show is one of my favorites and I would recommend it to anyone who likes action-packed scenes great character development. An additional cool thing about Criminal Minds is that at the beginning and end of each episode/case a cast member will read a quote that has to do with a truth that is being portrayed in that specific episode. This is a plus for people who like to feel like they're gaining knowledge by watching TV and this is also great for those people who like to caption their Instagram selfies with a song quote or something, people will think it sounds amazing.