"The Act"
A review about Hulu's newest original series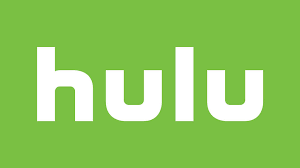 "The Act"  is a new true crime Hulu Original series that came out on March 20, 2019, and the series is based on a true story which took place back in 2015.
The series follows a girl named Gypsy Rose Blanchard (played by Joey King) and her mother, DeeDee Blanchard (played by Patricia Arquette). Gypsy has multiple illnesses, including muscular dystrophy, leukemia, and many other chronic illnesses. These illnesses cause her to have to use a wheelchair, take multiple medications a day, have the mental capacity of a 7 year old, and she cannot eat solid food or sugar. This makes DeeDee her primary caretaker, but she doesn't do her role quite like you would expect. DeeDee forces a lot of these medications and treatments onto Gypsy, and even harms her physically sometimes when Gypsy disobeys her. Apparently, all of the illnesses Gypsy's mother claimed she had, was a lie, created in her own mother's mind as a result of a disease, so they could get charity from the community and have more money. She even lied about Gypsy's age, saying she was 17, almost 18, when she was actually 23.
Somehow, Gypsy finds all this out, and her mother makes her continue to pretend she has all these problems. Gypsy tries to run away from home, but her mother finds her and brings her back to captivity. Gypsy eventually meets a boy online (played by Calum Worthy), and they start a long distance relationship, to which Gypsy tells him about her situation. They come up with a plan to get her out of there, though it may not have been the smartest thing for them to do. I don't want to spoil it, but the real Gypsy and her boyfriend are in jail right now for what they did, and Gypsy now claims she has "never felt more free in her life".
This story is truly disturbing, and must have been awful for Gypsy to endure, but so far, I believe the cast and directors of the series showed this story justice, and it is a good show for teens to watch and not get bored of.