A Broken Place Filled with Joy
Hang on for a minute...we're trying to find some more stories you might like.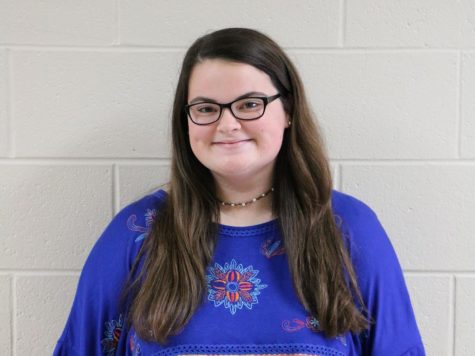 My take away from my mission trip to Puerto Rico
"When you realize God's purpose for your life isn't just about you, He will use you in a mighty way" This quote has stuck with me for awhile now, but actually came to life this past summer. Summer of 2018 will forever be special to me, because I got blessed with the opportunity to travel to Puerto Rico, on a mission trip with my church. Before, I committed to the trip, I took a few weeks to pray and talk to God to see if this trip was for me. Finally, I came to the conclusion that God wanted to use me in Puerto Rico to spread my joy and love to a community that was already going through so much. As the trip got closer and closer, I just kept getting more and more excited to serve the wonderful people of Puerto Rico. Then, the day had finally come and it was time for God to use me in ways that I didn't even know were possible. Stepping off of the plane, I knew I was about to have a life changing experiment and I couldn't be any happier. Once we got on the bus and left the airport, I began to see all the damage that this island was still facing, 10 months after Hurricane Irma and Hurricane Maria. Just driving around the island was heartbreaking but also very encouraging, because I knew that not only I could help with the recovery but also my whole church group. As we began our week in Puerto Rico, we held a 5 day VBS program for all children in Levittown, Puerto Rico. Going into VBS, I was thrilled to interact with these kids because I've done VBS at my church multiple times and it just brings me so much joy. Little did I know that none of my kids would not know a word of English, so I was a bit nervous that they would not understand anything from the coming week. The first day was a little rough because we weren't quite prepared, so we had to figure out a way to communicate to these children. Here comes God with the best solution, there were 2 high school students from their church that volunteered to translate for us for the whole week. Once we received those two translators, the week began to run more smoothly. Kids were beginning to listen, sing, dance and truly interact with us in the best way possible. Being able to explain what our God has done for us, to those little kids is a true example of how God used me to spread his word. On the last day of VBS, Jesus came alive in that small, beat up church, fifty kids were jumping around, dancing and screaming the words, "My lighthouse, my lighthouse, shining I will follow you!" Just knowing that on that Monday, these kids were scared and barely opened their mouths but then on Friday, you could see their love for Jesus come alive, was the most amazing part of it all. Leaving those precious children was probably one of the hardest things I have done, but I left knowing that God used me to make a difference in those kids lives and my heart was filled.

About the Writer
ErinE, Editor-in-Chief
Hi! My name is Erin Ellis and I am currently a junior here at Cy Woods. This is my first year on staff and I am the Online Editor. I am a huge sports fan,...