The Boys of Summer
Cy Woods Football makes it back to the State 7on7 Tournament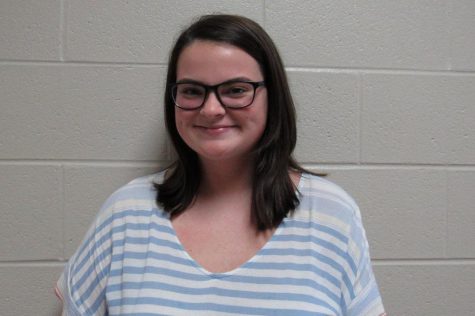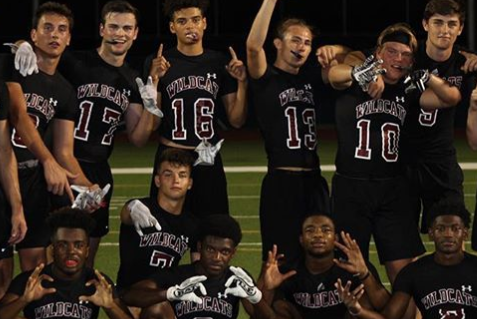 COLLEGE STATION, TX- 64 teams. 22 fields. two days. The 7on7 State Championship title was on the line for roughly 1,200 high school football players from the state of Texas. At the tournament, these players were ready to play their hearts out. Those players, 19 of which were Cypress Woods Wildcats, were ready to give it their all.
Qualifying for this tournament, as you can imagine, is not an easy task. In fact, this was Cy Woods' first time back to the tournament in four years. Our Cats, did not take this accomplishment lightly, and were quite honored to represent our school at such a high level.
"At first, I didn't really think much of it," junior running back Christian Scott said. "I began to think about how cool it was to represent our school after four years of not making [to the tournament], and then it began to sink in."
While this tournament consists of Texas high school football teams, it is not a UIL sponsored event. This means that the tournament technically has no affiliation with high schools, just their players. Not being an UIL event also means that high school coaches are not allowed to coach their players in this tournament, requiring parents to volunteer to coach. While the school coaches are not allowed to coach, they are still allowed to attend, which may even be a harder task for them.
"I would prefer the ability to coach them and truly run our system, but our volunteer parents did a phenomenal job working with our athletes,"offensive coordinator Curtis Neill said.
Before the first games of the tournament began, there was a surprise for all 1,200 players in the tournament. Adidas paired up with the tournament and granted all of the players gear as a "congratulations" for making it to the state championships.
"They gave us 5-STAR 7.0 ADIMOJI cleats, a few pairs of gloves and socks, two jerseys for the tournament and a bag," Scott said. "It was really awesome to be given all this expensive gear for free."
On Friday, June 29, 2018, the tournament began, and the title was on the line. Day one consisted of three games. Win or lose, every team is guaranteed to play three games on the first day of play. A team's performance sets them up for day two of the tournament. There are two options. First, there is the championship bracket, which means the team finished in the top two ranks of their pool in day one. Then there is the consolation bracket, which means the team finished in the last two ranks of your pool. Either bracket, it is win or go home on day two.
The Wildcats started off day one, facing the Tigers of A&M Consolidated. Our boys battled against a tough Consol team, they ended up falling short by two points with a final score of 33-31. Losing game one is not  the goal of any team, but the day was just getting started, and the boys were pumped to be back playing with their high school teammates.
"The experience was great," junior wide receiver, Cam Sowell said. "Being back and playing with my team for the first time in a while got me pumped."
Continuing throughout the day, the Cats kept fighting. Although the games were not going in their favor, these boys had made progress from when they last played together in the spring, and their coach was noticing.
"[I saw] big time development in leadership, physical and mental growth and confidence out there on the field," Neill said. "Being the second year utilizing the Triple Option offensive system, we were further ahead of where we were that time last year, and I was looking forward to seeing these men perform on the best stage in high school sports."
Day two had come and it was time to either win or go home. The Wildcats would face Alexander High School, from Laredo, Texas. The game came down to the final minutes, but the Cats ended up falling short, and their time in the tournament was over. While our boys did not leave the tournament with a winning record, they were ready for some fall ball.
"This tournament made me very excited and ready to get the season started," Neill said.  "These young men are eager and ready to get on the football field and play tackle football."
Our Wildcats knew that they had accomplished something great by making it to this tournament, and it only motivated them more for the fall season.
"It felt very rewarding because a bunch of people doubted us, and we proved those people wrong, just like we will during the regular season," Sowell said.
While the Wildcats did not come out on top this past summer, do not count them out, because these boys are more motivated than ever, and they are ready to bring their talent back to College Station in 2019.
"We will definitely be back and better next year, because our team this past summer mainly consisted of juniors, and we will all be returning," Sowell said.
Now it is time for these boys to strap on their pads and represent the crimson and gold in the regular season in a hunt for greatness.
About the Contributor
ErinE, Editor-in-Chief
Erin Ellis is currently a senior at Cy Woods. She is a huge sports fan, football, baseball, basketball and any other sport. Her hobbies include watching...