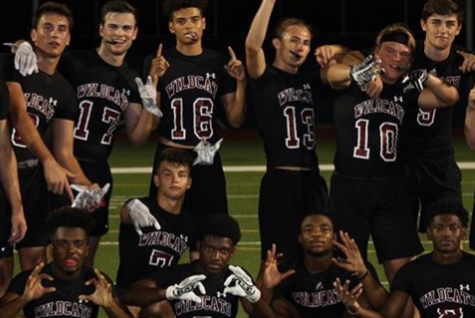 ErinE, Online Editor

October 30, 2018
COLLEGE STATION, TX- 64 teams. 22 fields. two days. The 7on7 State Championship title was on the line for roughly 1,200 high school football players from the state of Texas. At the tournament, these players were ready to play their hearts out. Those players, 19 of which were Cypress Woods Wildcats, we...
Do you have a valentine?
Yes :) (33%, 1 Votes)
Nah, but it's okay (33%, 1 Votes)
Valentine's day is not my thing (33%, 1 Votes)
Did you say "Galentines?" (0%, 0 Votes)
Maybe? Teenagers are confusing (0%, 0 Votes)
Total Voters: 3

Loading ...
Oct 26 / Varsity Football

Oct 22 / Varsity Volleyball

Oct 19 / Varsity Football

Oct 11 / Varsity Football

Sep 27 / Varsity Football