Red Raiders Vs the Cavaliers
Preview of the National Championship between the Texas Tech Red Raiders and the Virginia Cavaliers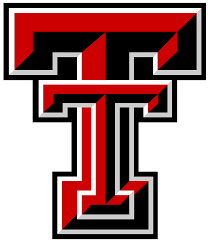 Although both of these teams are seeded high in the tournament, I can say with confidence that not a lot of people planned for them to meet in the National Championship game tonight. So why you ask ? Well, let's start with the Virginia Cavaliers team. They have a coach that always seems to fly through the regular season without a hitch, but seems to falter and lose early in all NCAA tournaments. Then there's the Texas Tech team. Due to the loss of most of their starters, they were an afterthought to teams like that of University of Houston. Both the Rad Raiders and the Cavaliers had very different paths of getting to this spot, but the way they play is remarkably alike. Both teams like an ugly defensive game while both relying on their top scorers: Virginia Cavalier Kyle Guy and Texas Tech Red Raider Jarrett Culver.
People have fallen in love with Virginia Cavaliers' coach Tony Bennett and Texas Techs' coach Chris Beard. The battle between the coaches and their game plan could be even better than any play we see on the court tonight. A lot of people seem more focused on whether or not one of these coaches will go to UCLA rather than the actual game played tonight. Not these coaches though, they've been waiting their whole lives for this. Tony Bennett has been through the mud with all his Cavaliers teams and has arguably one of the hardest losses in NCAA tourney history.  Chris Beard wasn't even known before the tournament to the average fan, but now could be the hottest coaching prospect since Brad Stevens.
The match up between these two teams almost seems destined for each other. The game is either going to be an all-time classic or an all-time bummer. This could be a classic, defensive match up where it all comes down to one last shot or it could be a slow, boring game with an uneventful ending. Either way, the story of how these teams got here and how they're so different but their play is so alike should make a story line no matter what. This is the match up that no one expected but we've all been waiting for.