Kyle Field Campaign
Check out the new and improved, Kyle Field.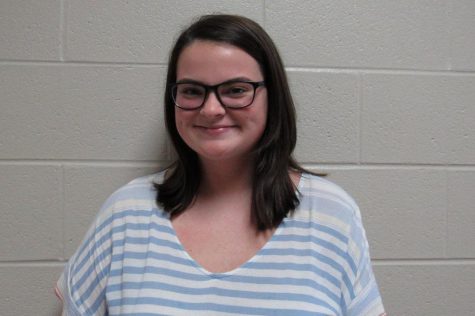 COLLEGE STATION, TX- Regarded as one of the nation's most intimidating road venues, Texas A&M's Kyle Field has been the home of the Aggie football team since 1905. Kyle Field is the home of many traditions, many memories, and most importantly is the home of the 12th man.
For a few years the talk of upgrading Kyle Field had been stirring, but in 2013, the rumors became true. In 2013, Texas A&M initiated an ambitious campaign to redevelop iconic Kyle Field. This was not an easy task and the pressure was to the roof.
"I was so excited to see what the new Kyle would look like, but I couldn't imagine the amount of money, time and expectations that came into play," said A&M fanatic, Rick Ellis.
Money, was the main idea that came into play when renovating a stadium from 92,000 seats to 102,733-seats. It wasn't going to be cheap and the Kyle Field Campaign Board needed a bunch of help with the finances from all over.
"We knew that to be successful, there would have to be a core group … to contribute 50 percent to 60 percent of that money right away," said Sam Torn, the foundation's chairman of the campaign for Kyle Field.
With the help of Aggie donors and loyal fans the fundraising became no longer an issue. All told, the foundation raised $227 million in donations apart from premium-seat revenue, far surpassing its $125 million goal.
With the money aspect in control, and the ideas complete, the next step was to demolish the current Kyle Field.
The time had come, December 21, 2014 at 7:59 a.m., the west side of Kyle Field stood as a shell of its former self, stripped down to little more than concrete and steel beams, and packed with 735 pounds of dynamite.
"It had to be so well planned," said Greg McClure, Kyle Field project manager . "We hit that button when it was 7:59:59 a.m. and they said 'fire.'"
When 8:00 came around, in a matter of seconds, 87 years of Aggie football memories from the west side would be kicked up in a cloud of dust and reduced to 150 million pounds of rubble.
"I remember watching the downfall of Kyle Field through a live stream video. The amount of dust and crumpled up pieces, it was overwhelming and made me kind of sad. Even though it mad me said, I was more than excited for the new and renovated Kyle," said Katie Kaisinger, another A&M fan.
After the rumble on the ground and no football stadium on campus, it was go time. It was time for a change. The design was lacking. The functionality was less than stellar.In short, Kyle Field wasn't attractive and wasn't functional. The $485 million, 18-month project changed that into a Kyle Field that no one saw coming.
Outside, inside, and in between, this new unbelievable stadium was just what the Aggie's were made for. This is Aggieland's version of heaven, where "Whoop" is a big battle cry and cannons fire after every A&M touchdown.
"We took those traditions and amplified them to where they would be known around the world during a game week," said Senior Principal of architecture and design, Earl Santee.
Branding inside the stadium revolves around historical images of Aggie greats such as Johnny Manziel and John David Crow, the 1957 and 2012 Heisman Trophy winner. Mannequins dressed in Aggie football gear on display in premium areas. The dominant murals in club lounges featuring Manziel and Crow are mosaics formed by small photographs of every A&M all-American. The mural depicting the student section — the 12th Man — on the building's west side, is the accumulation of fan photos submitted to the school.
"Walking into Kyle for the first time was overwhelming but in a good way. I was able to see moments that made Texas A&M a historic brand through murals, statues and picture," said Ellis.
Game day. Kyle Field is electric, fun and exciting. Having 102,733 seats taking up 1,325,150 square feet of land, you can bet the experience will be nothing short of amazing. Having one of the five largest stadiums in collegiate football, it gets quite crazy. And, oh, don't forget that Kyle Field also now boasts the second largest video screen in college football.​ All these attributes make Kyle Field one of the best places to watch a game of football.
"Kyle Field was already extremely impressive and a tough place to play," said Kevin Sumlin, former A&M Head Football Coach. "Just do the impossible and make Kyle Field an even more intimidating venue than it already is pretty incredible."
Texas A&M University wanted Kyle Field to unify a campus experience around the power, traditions and majesty of one of the nation's most beloved brands, and I think it's safe to say that it worked.