Column on the Houston Astros
Recap on the 2019 MLB season for the Houston Astros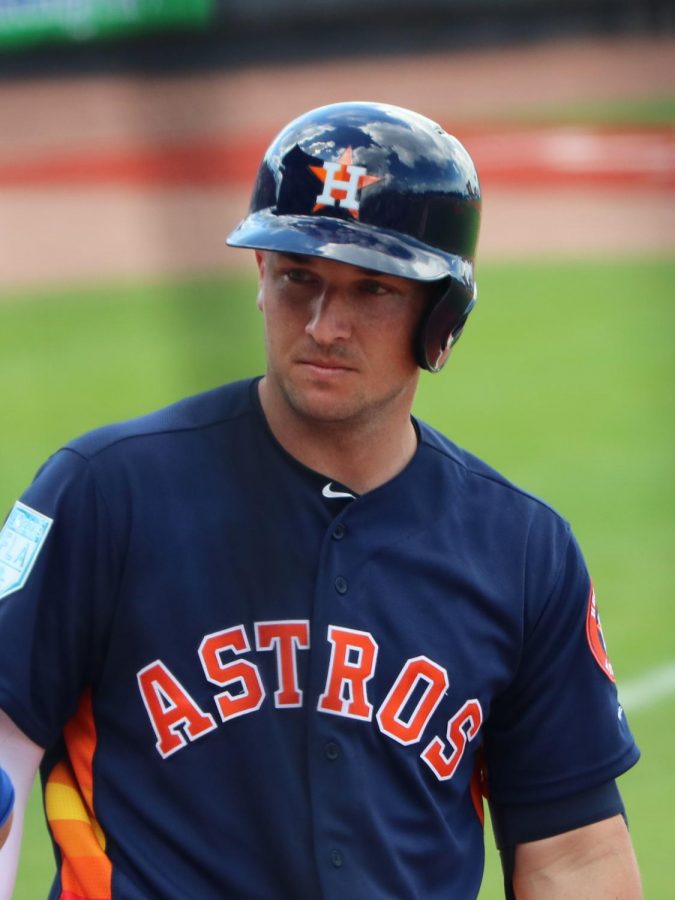 The 2019 season was a magical season for the Houston Astros. With a franchise record of 107 wins this year and almost every single player having a career year, this was the team to beat. That is until the team stepped under the lights of the World Series.
After a shaky previous two rounds of the playoffs, the Astros made it to the biggest series in baseball. Things were looking good for them, as they had home field advantage and were the best home team in baseball this year, winning an outstanding 60 games out of 81 games at home in 2019.
Things changed in the playoffs. The Astros dropped the first two games at home, being outscored 17-7 combined in the two games. Astros Ace pitcher Gerrit Cole, who had won his last 20 starts, posted a heartbreaking 6.43 ERA game one. Astros number 2 man, Justin Verlander also had a disappointing 5.73 ERA through his two starts in the series. There is no real reason as to why the heat throwers did not perform the same, but it was a main cause of disaster for the club.
It's safe to say the Astros had some of the most reliable and most consistent hitters in the league this year, as names like Michael Brantley hitting an amazing .311 batting average for over 570 at bats this year. Other big names like Yuli Gurriel and ALCS MVP Jose Altuve posted very acceptable averages, both sluggers sitting at a .298 for the season.
Something must have changed to the Astros bats in the World Series. Big names like Alex Bregman, who is a candidate for 2019 MVP, and Carlos Correa only had 6 hits with their batting averages in the low 200's. These two players certainly didn't under perform. Alex got six hits and three of them were home runs. That's amazing. Nonetheless, the nine players who played for the team each night, could almost never get things done consistently
The actual players aren't always to blame for wins and losses. The team's manager AJ Hinch, who is also known as the coach of the team, also plays a huge role in success. They make the rosters, choose positions, and most importantly, decide who pitches. The decision of pitchers in the last game, might have ultimately been the main reason the Astros lost game 7. After giving up a home run to cut the Astros lead to only one run, manager AJ Hinch pulled pitcher Zack Greinke after 6 ⅓ innings. That choice majorly impacted the game because the very next pitcher came in and in two pitches, the Astros lead was gone.
Blame the pitcher or blame the manager; either way, the Astros still lost.