End of the Gold Rush
Seattle Seahawks put end to San Francisco 49ers' undefeated run.
More stories from EstebanG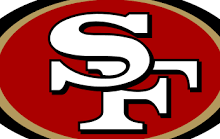 On Nov. 11, the 7-2 Seattle Seahawks took on the undefeated San Francisco 49ers. Both teams being ranked in the top five teams of the NFL, viewers knew that this was gonna be a good divisional match up.
The game started out slow. By the time the players went into the locker rooms for halftime the score was 10-7. The Seahawks started to pick it up in the start of the third quarter by scoring two touchdowns, making the score 21-10.
When the fourth quarter started, the 49ers finally got a touchdown and went for a two point conversion, making the game 21-18.  Robbie Gould, starting kicker for the 49ers, was ruled out for the game due to an injury to his quadriceps . The 49ers picked up free agent, and former Cypress Woods Wildcat, Chase McLaughlin to be their starting kicker for the game. McLaughlin made his first field goal as a 49er and tied up the game 21-21.
Only having a minute and 45 seconds left on the clock, Seahawks starting kicker, Jason Myers, knocked one up through the uprights making the score 24-21. With barley a minute left on the clock, starting quarterback for the 49ers, Jimmy Grappolo, drove his team down the field, putting them in field goal range. With one second left in the game, McLaughlin made it from 45 yards deep sending the game into overtime.
The Seahawks won the toss and elected to receive the ball. Only needing a touchdown to win the game, Wilson came on the field determined to win the game. Inside the red zone, Wilson was lobbying one up to tight end Jacob Hollister when, out of nowhere, 49ers' linebacker Dre Greenlaw intercepted the ball giving a chance for the 49ers to score and keep their streak alive. The offense then pushed play by play finally setting up a 47 yard field goal for the win. McLaughlin then missed the kick giving the ball back to the Seahawks.
With the 49ers in terror of their streak ending, the Seahawks came back on the field looking to steal the win. Without gaining a single yard, the 49ers were stuck and had to punt it back to the Seahawks. Having the ball back and driving a few yards , Wilson spiked the ball setting up a 42 yard field goal for Myers to seal the game. The kick was up and it was good. Ending the game in a three point difference 27-24, putting an end to the 49ers undefeated run.
Leave a Comment