National Signing Day
Wildcat athletes sign their letters of intent to play sports at the college level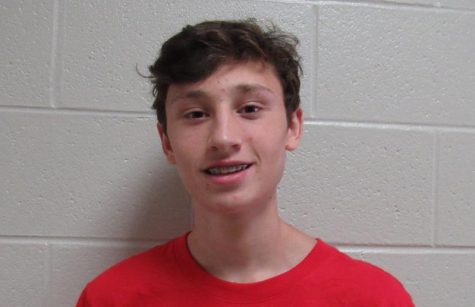 More stories from CooperG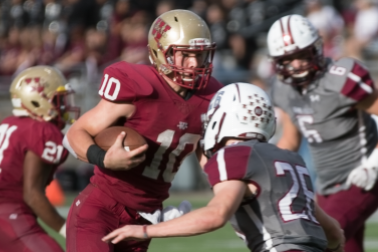 National signing day is traditionally the first day that high school senior athletes can sign a letter of intent for a collegiate sport in the NCAA. Every year, multiple athletes from Cy Woods sign to a college on this day, and by the time they do it, they all accomplish the very thing they have been trying to do for their whole life, and here is how these athletes made their dreams come true.
For athletes to make it to the collegiate level, they have to work hard everyday at practice in order to be physically ready to play, but in order to be one of the best, you need to be just as tough mentally as physically.
 "It takes a tremendous desire to make it to the next level. Not only do you have to be a good athlete, but you have to have be a great student first because the first thing colleges look at is how are their grades. The athletic part is obviously a big part of it; you've got to be able to play at a certain level, so you really have to want to play a collegiate sport," athletic coordinator Trent Faith said.
Only about seven percent of high school athletes are given the opportunity to go play at the collegiate level, so it is a rare and special opportunity for each athlete to be given the opportunity to go play in college.
"It means a lot; it is not everyday you get to go play at that type of level,'' senior baseball player Tre Armendaris said.
For every athlete, there are always the people who have supported them and mentored them through their career for a long time, and they are a huge part of their success.
  "My parents have always supported me and everything I did so, I can't thank them enough," senior baseball player Luke Nagy said.
Yet for every athlete, in order to accomplish their goals, they have to overcome challenges that are in their way and stay focused on what they are trying to achieve.
"My biggest challenge is my dedication to baseball and working hard every day trying to out beat the guy next to me," Armendaris said.
Even though being able to play at the college is one of the major reasons why they decide to go to that college, the main reason is being able to get a education that sets them up for what they want to do in the future..
"The school I'm going to is a position assistant school, so after the four years I play baseball, there is a two-year program after that will basically lead to what I want to do later on in life," Nagy said.
Even though being able to play at the college level is a big deal, college is not going to last forever, so the most important thing for a collegiate to have is a plan for after college.
"After college, I'm probably going to try and play professional baseball, but my plan B will be going into construction science and be a project manager," Armendaris.
"This is the day by NCAA where athletes can sign their letters of intent. We choose to use it at our school as a big celebration for our athletes," Faith said.