Out with the old, in with the New
How the Dallas Mavericks replaced one european legend, with a new one.
More stories from CooperG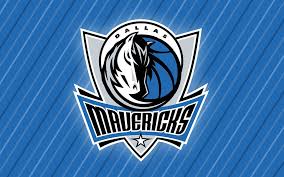 Last year was a very emotional year for the Dallas Mavericks. After 21 season the Mavericks golden child, Dirk Nowitzki Retired. Though it is a tragedy seeing a legend take his last steps on a court, there was a bright side to last year, and his name is Luka Doncic.
Just like the Legendary Nowitzki, Doncic was a foreign prodigy who is taking the NBA on storm. In the 2018 draft he was taken 3rd overall by the Atlanta Hawks and later traded to the Dallas Mavericks for Trae Young and a 2019 first round pick, who ended up being Cam Reddish. As soon as he took his first step in to Dallas, he became the new face of the franchise. In his rookie year he averaged 21.2PPG, 7.8TRB, 6AST, while shooting 42.7FG%, which eventually led him to winning the 2019 NBA Rookie of the Year award over star rookies Trae Young and Deandre Ayton.
Even though he was great in his rookie year, he has been even better this season with his new teammate forward Kristaps Porzingis.  So far in his second season in the NBA he is averaging a remarkable 29.9PPG, 10.6TRB, 9.4AST, while shooting 48.6FG%. Doncic is nearly averaging a triple double, and he hasn't even turned 21 years old yet. The numbers he is putting up alone proves that he is one of the best players in the entire league, but he has also leading a mediocre Dallas team to a 16-7 record. Which that itself is remarkable considering that last year they were not even close to making the playoffs. If Doncic can keep playing at the same level he is now, he could end up winning the MVP, and became the youngest MVP of all time.
Considering how incredible Doncic has been playing so far in his young career, he may not only be the next European great, but end up being one of the best players of all time.
Leave a Comment