A Review for "YOU"
A review for the new Netflix hit.
Hang on for a minute...we're trying to find some more stories you might like.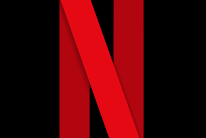 The New hit on Netflix "YOU" is all anyone is talking about. Seriously EVERYONE is talking about it. The series is based off of the book by Caroline Kepnes. First off I will start with saying that I, Jerah Bevill, was one of the first to ever look at this series. I looked at it on LifeTime with my mom when we were bored. The show finally came to Netflix and now people are saying it's the best thing. The series starts off so normal and nice. The male lead Joe Goldberg, played by Penn Badgley, is a bookstore manager who meets a girl named Beck, played by Elizabeth Lail, and they fall in love. If only that was all the story was about. Turns out Joe is a stalking psychopath which you find out pretty early. I mean there are only 10 episodes for season one. The story follows Joe, as he is the narrator, and his craziness. He follows Beck around everywhere and stalks her on social media (which isn't that bad because people do that all the time). Joe shows you what a real stalker is like. Beck, who I believe to be my least favorite character, is clueless and doesn't realize that she is falling for a psycho. Beck is a talented writer (or so she thinks), and she just wants to write all the time. Makes sense how a bookstore manager and a writer meet right? All I know is that the show gets pretty deep and dark fast. Beck's friend Peach, played by Shay Mitchell, is also a little out there which you will find out more when you watch the series. I really like the series because I mean it's good. Psychopaths and crazy people make for good TV. Penn Badgley did do a good job as Dan on Gossip Girl, but who knew that he could be crazy Joe too. Shay Mitchell shows us a different side than her Pretty Little Liars character. Overall the show is interesting and binge-worthy. It doesn't take a lot of time to finish and the series is easy to follow. All I'm saying is..I can't wait for season two to come out!!