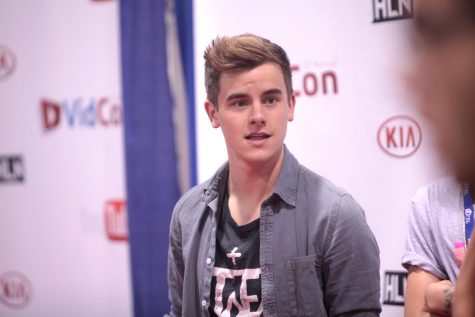 KaylaP, Staff Reporter

March 20, 2017
YouTuber and entrepreneur, Connor Franta, has been buzzing about his up and coming book Note to Self on all of his social media platforms. This will be Franta's 2nd book to be released after A Work in Progress which released back in April 2015. This new book is set to be released worldwide on April 18, ...
Do you have a valentine?
Yes :) (33%, 1 Votes)
Nah, but it's okay (33%, 1 Votes)
Valentine's day is not my thing (33%, 1 Votes)
Did you say "Galentines?" (0%, 0 Votes)
Maybe? Teenagers are confusing (0%, 0 Votes)
Total Voters: 3

Loading ...
Oct 26 / Varsity Football

Oct 22 / Varsity Volleyball

Oct 19 / Varsity Football

Oct 11 / Varsity Football

Sep 27 / Varsity Football