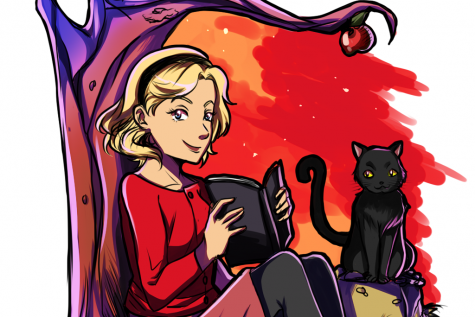 MadisonF, Staff Reporter

November 14, 2018
You may recognize the town, Greendale, from the Sabrina The Teenage Witch Archie Comics, or the beloved 90's sitcom of the same name. However, this new Greendale in Netflix's spin-off titled the 'Chilling Adventures of Sabrina' (CAOS) heads in a much more twisted direction, garnering rave revie...
Do you have a valentine?
Yes :) (33%, 1 Votes)
Nah, but it's okay (33%, 1 Votes)
Valentine's day is not my thing (33%, 1 Votes)
Did you say "Galentines?" (0%, 0 Votes)
Maybe? Teenagers are confusing (0%, 0 Votes)
Total Voters: 3

Loading ...
Recent Sports Scores
Saturday, October 26

Varsity Football

CWHS 7 - Cy Ranch HS 55

Tuesday, October 22

Varsity Volleyball

CWHS 1 - Cy Ranch 3

Saturday, October 19

Varsity Football

CWHS 31 - Cy Springs HS 15

Friday, October 11

Varsity Football

CWHS 49 - Cy Park HS 28

Friday, September 27

Varsity Football

CWHS 20 - Bridgeland HS 7