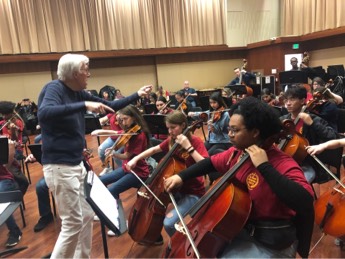 PaigeR, Social Editor

March 8, 2019
Cy Woods Orchestra was recently offered a chance to go on their very first trip to California. In mid-January 2019 at 4:15 a.m., they started their journey on a bus to the airport. When the airplane finally skidded across the pavement, signaling their arrival, the students' excitement escalated. Although ...
Have you bought your yearbook yet?
Yeah man! I get mine every year! (38%, 3 Votes)
No I'm broke :'( (38%, 3 Votes)
Yes my mom made me... (13%, 1 Votes)
What's a yearbook? (13%, 1 Votes)
Total Voters: 8

Loading ...
Recent Sports Scores
Saturday, October 26

Varsity Football

CWHS 7 - Cy Ranch HS 55

Tuesday, October 22

Varsity Volleyball

CWHS 1 - Cy Ranch 3

Saturday, October 19

Varsity Football

CWHS 31 - Cy Springs HS 15

Friday, October 11

Varsity Football

CWHS 49 - Cy Park HS 28

Friday, September 27

Varsity Football

CWHS 20 - Bridgeland HS 7