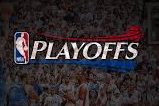 JustinP, Staff Reporter

April 18, 2019
Eastern Conference First round: (1)Milwaukee Bucks v (8)Detroit Pistons - 4-0 MILWAUKEE BUCKS The Pistons are outmatched on all levels of  the court in this match up. And with the future MVP Giannis Antetokounmpo leading the way, there is no shot at the Pistons making it past the first round. ...
Do you have a valentine?
Yes :) (33%, 1 Votes)
Nah, but it's okay (33%, 1 Votes)
Valentine's day is not my thing (33%, 1 Votes)
Did you say "Galentines?" (0%, 0 Votes)
Maybe? Teenagers are confusing (0%, 0 Votes)
Total Voters: 3

Loading ...
Recent Sports Scores
Saturday, October 26

Varsity Football

CWHS 7 - Cy Ranch HS 55

Tuesday, October 22

Varsity Volleyball

CWHS 1 - Cy Ranch 3

Saturday, October 19

Varsity Football

CWHS 31 - Cy Springs HS 15

Friday, October 11

Varsity Football

CWHS 49 - Cy Park HS 28

Friday, September 27

Varsity Football

CWHS 20 - Bridgeland HS 7