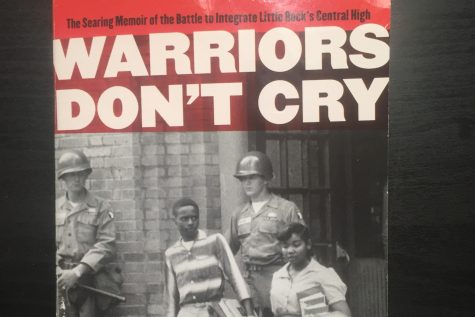 KiaraC, Staff Reporter

January 12, 2017
Warriors Don't Cry is a raw and very true story about a girl named Melba Beals, who endured a great deal of physical and emotional abuse at Central High School in Little Rock as part of the first integration of schools in America. Melba signed up to be one of the nine colored people to enter an All...
Do you have a valentine?
Yes :) (33%, 1 Votes)
Nah, but it's okay (33%, 1 Votes)
Valentine's day is not my thing (33%, 1 Votes)
Did you say "Galentines?" (0%, 0 Votes)
Maybe? Teenagers are confusing (0%, 0 Votes)
Total Voters: 3

Loading ...
Oct 26 / Varsity Football

Oct 22 / Varsity Volleyball

Oct 19 / Varsity Football

Oct 11 / Varsity Football

Sep 27 / Varsity Football