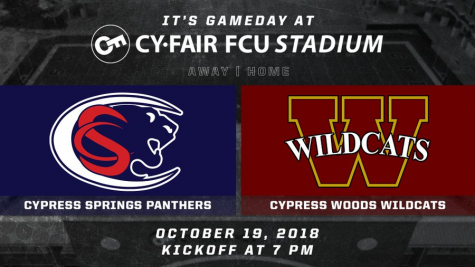 ErinE, Online Editor

October 20, 2018
CFFCU STADIUM- The Battle of the Cats took place on Friday night, the 19th. 5-2, Cypress Woods would take on 1-5, Cypress Springs. Cold weather and rain pouring down, this game was a sloppy one. However, the Wildcats of Cypress Woods were able to pull away with a win over the Panthers, with a score of 3...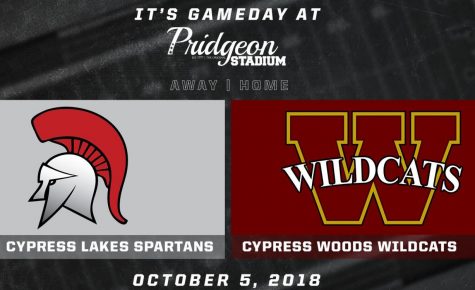 ErinE, Online Editor

October 7, 2018
The Cats are back on track! The Cy Woods football team just came off a 63-55 victory over the Spartans of Cypress Lakes. Going into the game, the Wildcats and  the Spartans both had the exact same record, 3-2 overall and also 2-1 in district. While this game ended with a close score, it's safe to say...