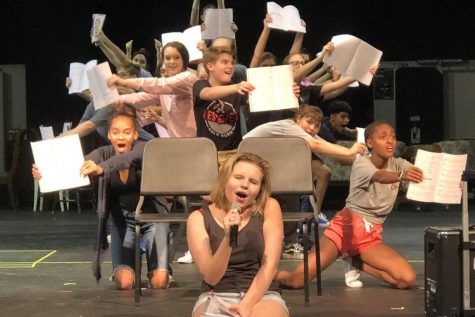 MackenseyD, Online Editor

November 1, 2019
Growing up, did you spend hours in front of your television watching High School Musical? Did you dress up as Gabriella or Troy for Halloween and put on one man versions of "Stick to the Status Quo" for your family? Were Disney movies your go to movie to watch with friends? Did you ever dream of ...
Tags: After School Activities, arts, Auditions, Cinderella, Clubs, CWTC, musicals, perform, plays, School, tech, Technician, theatre, Thespian
Do you have a valentine?
Yes :) (33%, 1 Votes)
Nah, but it's okay (33%, 1 Votes)
Valentine's day is not my thing (33%, 1 Votes)
Did you say "Galentines?" (0%, 0 Votes)
Maybe? Teenagers are confusing (0%, 0 Votes)
Total Voters: 3

Loading ...
Recent Sports Scores
Saturday, October 26

Varsity Football

CWHS 7 - Cy Ranch HS 55

Tuesday, October 22

Varsity Volleyball

CWHS 1 - Cy Ranch 3

Saturday, October 19

Varsity Football

CWHS 31 - Cy Springs HS 15

Friday, October 11

Varsity Football

CWHS 49 - Cy Park HS 28

Friday, September 27

Varsity Football

CWHS 20 - Bridgeland HS 7