NFL v MLB
The pros and cons of MLB and NFL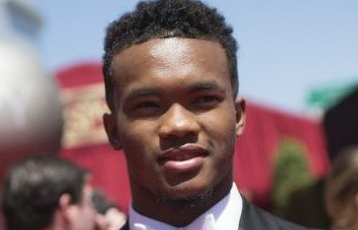 Having the ability to be talented at a sport is impressive. However, very few people have the ability to be great at two different sports. Players like Bo Jackson and Deion Sanders are just a couple of the very few athletes that were able to excel at two different sports. Recently, a new athlete has come around with these outstanding abilities and his name is Kyler Murray. Murray has reignited the discussion for which sport is better, the NFL or the MLB?
Last year, Murray was drafted with the ninth overall pick in the MLB draft by the Oakland Athletics. As people were expecting him to leave the Oklahoma Sooners and go to professional baseball, Murray decided that he wanted to give football another shot so he decided to stay in Oklahoma and play for the Sooners for one more season. Murray ended up finishing the season with the Heisman Trophy, but still everyone thought Murray would go to the MLB. However, after their season, Murray declared for the NFL draft. If Murray is drafted in the first round of the NFL draft he would become the first person ever to be drafted in the first round of two different sports.
This led to the topic of which sport Murray should go to. If Murray were to be drafted in the NFL draft by a needy quarterback team, he could become a star very fast. However, in the MLB, Murray already has a multi-million dollar deal and after that he could make a lot more money. However, the NFL has shorter seasons but a much higher risk of injury because of their very physical games and difficult practices. Furthermore, most NFL contracts have less guaranteed money than MLB contracts however in the NFL he has a greater chance of getting sponsorship's by big companies. But in the MLB, most players can be assigned to the minor leagues for very low pay and if they're not successful, they could be forced to stay there for their entire careers.
With all the pros and cons of both sports, it's clear that Murray should take his athletic talents to the MLB, mostly because of the bigger contracts and less chance of injury. Either way Murray decides to go, he will play outstanding for his team and help them successfully advance their franchise.
About the Contributor
JustinP, Co-Online Editor
Justin is currently a junior at Cy Woods. He is also the current Online Editor for the staff and is currently in his second year on the newspaper team....