BTS Begins European Tour
a recap on BTS' recent activities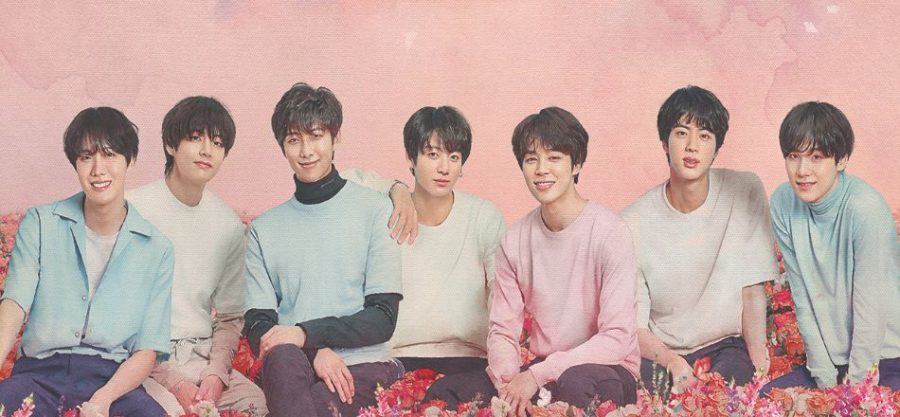 BrandonC, Managing Editor
October 10, 2018
On Oct. 9, 2018, internationally recognized K-Pop group, Bulletproof Boy Scouts, or Beyond The Scene (BTS), began the European leg of their Love Yourself Tour in London. Similar to a majority of their other concert dates, the London concert is also a two day affair. Although the first day smoothly passed without a hitch, main vocalist, lead dancer and sub-rapper, Jeon Jungkook, unfortunately injured the heel of his foot on the first day of the concert while doing out light stretches in the waiting room of their venue, The O2 Arena. While he was still allowed to sing BTS' songs during the concert but was also forced to sit in a chair located on a platform with wheels in order to preserve his health and prevent further damages. Due to his situation, Jeon burst into tears towards the end of the concert, and the rest of the members immediately sought to comfort him. They also encouraged the fans to motivate and comfort Jeon as well. He will perform sitting down for the second day of the concert as well. Lead vocalist Park Jimin also burst into tears at a previous concert that took place in New York. However, he cried because he was immensely moved by the support of BTS' fans making his dreams come true.
Many Korean fans who professionally take pictures of the BTS members domestically also traveled to photograph their international events. However, security in many of the venues overseas was reported to allegedly mistreat these Korean photographers, even going as far as destroying cameras and confiscating all items off a person. The Korean fans have taken to Twitter in order to protest their outrage at the mistreatment they received from not only London, but from many of the international concert dates as well.
Occurring concurrently with day one of the London concert, BTS also received the Social Artist Award from the American Music Awards 2018, being the very first recipients in history. Their live performance was pre-recorded as they could not physically attend the award show.
In addition to receiving the Social Artist Award, BTS also received the Korean fifth-class Hwagan Order of Cultural Merit celebrating their achievements and success in spreading Korean culture and heritage around the world, being the youngest and only idol group to do so. They have only been active for five years and received this award while many of the other candidates and nominees have been working for decades in comparison.
BTS have also been featured on the cover of the Korean edition of TIME magazine as "Next Generation Leaders" in order to spotlight their role involvement in UNICEF's Generation Unlimited initiative as well as being ambassadors for South Korea and K-Pop.
Many fans are also anticipating the upcoming birthday of Park, Oct. 13, because on every members' birthday, their entertainment company, Bighit Entertainment, uploads different graphics and behind the scene pictures from past schedules and filmings.
BTS' next concert during their European tour is scheduled to be Oct. 13, located in Amsterdam, which is coincidentally also the same day as Park's birthday.