Best teams in college football
The teams in college football that can win it all
Hang on for a minute...we're trying to find some more stories you might like.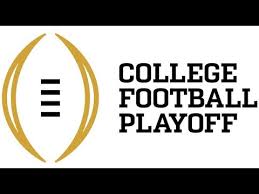 Alabama:
Alabama who is always a to team, looks even better this year than ever. With quarterback Tua Tagovailoa in the back field, the Tide look like on of the best offenses in the country. For the first 4 games of the season Alabama is averaging 44 points per game, and 539 yards per game, and the scariest part about this team is that is the defense is just as good as the offense. With on elite front 7 it seems like no teams could can compete with team. The defense has only allowed 323 yards per game, and 13 points per game.If Alabama can keep this domination on both sides of the ball, they only a handful teams that can even challenge them.
Clemson:
Clemson Tigers who have been one of the best teams over the last 5 years, seem to be one of the most promising teams coming in this season. After winning the 2016 championship, seemed to struggle last year against top teams, only beating Auburn by 8, and getting crushed 24-3 to Alabama last year in the Sugarbowl are trying to get back into the championship game. So far this year this team seem to be this year they seem the same. When going against Aggies they struggle only winning 28-26. Not only are they struggling against good teams, they can't decide on who is going to be the starting QB. With two very talented players in Senior Kelly Bryant, and Freshman Trevor Lawrence, they can't make up their minds to who should start since it seems that every other game one of them is outshining each other, and till they decide who their starter is it is going to be hard to get the offense into a groove, but if they can figure who their starter is, and learn how to step up in big games, they should be able to go back to the championship.
Georgia:
Georgia has one of the most promising, and scariest young teams in college football this year, with sophomore Jake Fromm at quarterback, and multiple talented running backs in Elijah Holyfield, D'Andre Swift, and Brian Herrien. The offense so far this year looks very well rounded with all the multiple scoring options, is averaging 488 yards per game, and 45 points per game. Not to mention the defense is allowing only 13 points per game, but against Missouri allowed 29 points and allowed 393 yards, in a nail biting game. This is a concerning for Georgia, since there going to be going against multiple better teams with LSU, Florida, Kentucky, Auburn, and not to mention that if there going to make the playoffs there most likely going to be going against Alabama in the SEC Championship. Even with all these hard games, if they can make some improvements, they could go to the playoffs.
Ohio State:
After a concerning off season for the buckeyes, with J.T Barrett going to the NFL, and the whole Drama With Urban Myles, looks strong so far this year. With there explosive offense that is averaging 55 points per game, thanks to sophomore quarterback Dwayne Haskins, running back J.K Dobbins, and star wide receiver Parris Campbell. Last week in the TCU,one of the best players in and is the nation in Nick Bosa went down with an injury, and will be out till the last couple of games of the regular season. With losing Bosa it is going to be a major lost for the defense, especially for getting bringing pressure to the QB, but if the defense step up like they did in the TCU game, they should be able to make the playoffs at least.
Oklahoma:
After last year's Heisman Trophy winner Baker Mayfield went to the draft, many were concerned that Oklahoma would not be good since they didn't have a star quarterback, but that was proved false when Kyler Murray proved to be on of the best quarterbacks in the country. With his blazing speed and arm power, he has been one of  the hardest players to stop in the country. Along with Murray is one of the best backfields in the nation, with Hollywood Brown, C.D Lamb, and Trey Sermon, but the Sooner's did loose Star running back Rodney Anderson, with a season ending injury, but they should be find without him with running back, Trey Sermon, and T.J Pledger. The biggest change this year has been the defense with Sophomore star Kenneth Murray,  Kenneth Mann, and Parnell Motley. Even though they been player good so far this year. They almost got upset+ by Army, because Army had the strategy to waste the clock, witch only let the Sooner's have time for one drive per quarter, and made them play a slow tempo game witch they have are not use to. Since it work well for army other teams are probably going to do the same, so Oklahoma needs to learn to play in a slow tempo game, but if they do than they going to be the most explosive team in all of college football.
About the Writer
CooperG, Staff Reporter
Cooper Griffin is currently a junior at Cy Woods. He is a major basketball, football, baseball, and track fan. His hobbies included running cross country,...