How The Golden Rule Has Worked
The life of international artist and missionary, Nikola Lyons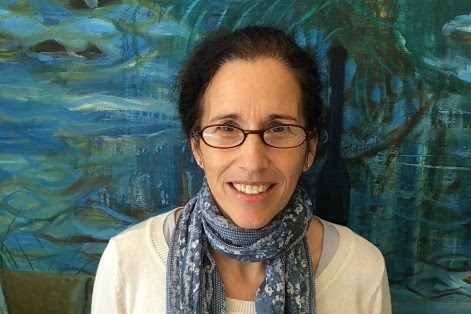 Hang on for a minute...we're trying to find some more stories you might like.
Just finishing high school,  a young German works a practicum in her father's phycosecamtic clinic. She is not enjoying her position and is still deciding what her next step will be following the practicum's end. She is also frustrated with the church. She cannot seem to find one in her hometown of Berlin that she does not find hypocritical. 
This first year German I and II teacher at Cypress Woods and Bridgeland, Nikola Lyons, has more intrigue to her name than the fact that she was raised in Berlin and Heidelberg Germany. As a still life painter, she sells paintings to customers around the world. And as a member of an international church, she has helped start a church in Europe. Back in high school though, Lyons was not sure where her future would take her.
"After school was over, I had no idea what I was going to do," Lyons said. "My father was a physiatrist and he was the head of a phycosecamtic clinic so he said, 'why don't you come and see if you want to work in my field.' So I did a six month practicum there- and definitely thought that is not for me because I don't believe putting all sick people in one place is the solution. Then I was deciding between piano and art."
In her late teens, Lyons decided to pursue art because it required less discipline and began prepping for art school at a private school by building a portfolio. After being rejected from schools in Berlin and Stuttgart, she applied to schools in Austria because such schools were required to hire a certain amount of foreigners. Lyons was accepted at an art school in Vienna and studied there for four years.
"Maybe one thing that's unique about me is I can't paint things smaller than they are," Lyons said. "So if I'm going to do a cow painting, then you can imagine how big that painting has to be."
She would leave Europe a year later because of a new drive in her life.
"I moved to the states because I met a little church in Vienna," Lyons said. "I got saved around 18 or so and I was looking for as church and I just hated everything I saw. I felt [most churches] were very hypocritical, they were judgmental, they were like a form of religion or something. They didn't exude the life of God that I had experienced. So I held out and I just found this little American church; they were meeting in a basement. That pastor just led with such meekness and humility and he was a servant of all and really exemplified a spiritual life. I started attending bible college and then I went to America to go full time Bible College."
Lyons transferred to the home bible college in Baltimore, where her commitment to painting was overshadowed by her studies, but she returned to her original path by chance.
"An architect in the church in Baltimore came up to me and said, 'Hey, I know you're an artist, I want to give you a free place to paint,'" Lyons said. "So I actually went bible school from eight to 12 in the morning. Then I went to painting from 12 to six. Then I went to evening classes from six to 10."
During this time, Lyons sold everything she painted, and in the last year of her four year studies, she met her husband, an American, at school. The day they started dating, Lyons moved back to Berlin to start a new church and do mission work with a girl friend for two years.
"The head pastor wanted me to step out and start something new," Lyons said. "And then my husband moved there and we got married there. We had a little house church and my husband was the preacher. [Those were] great times. And then a huge team from America moved there, like four families with kids and dogs, and they all moved into our apartment."
So after moving back to the states, Lyons and her husband had six kids, traveling back to Germany to see her family about three years even though every trip was about the cost of a car. But at this time, she focused on her kids and put down painting for a while.
Since her youngest child started school recently, Lyons has started painting again and has continued to sell all her work.
"I have been painting, I have had art camps in my garage with kids in the neighborhood. But in terms of marketing I haven't done anything," Lyons said. "I can't run around to all these openings and make all these connections and be an active part of the art world. I just don't have it in my schedule. There's talk of possibly launching my career back up in Europe. I still get requests and they still buy. So I'm still selling a little trickle, but I'm not having exhibitions. Right now I have about 18 or 2o pieces and I'm going to beef that up some more and in maybe three years or so, I'll attempt to get into a galley in Berlin." 
This summer, Lyons will be planning out her next few years. She as ideas of growing, but needs to get teaching under wraps.
"Probably next year and after next year, I'll be at a place where I have teaching under control a little bit and can devote more some time to the [expanding my painting,]" Lyons said. "Right now I'll probably just finish up three or four pieces during the summer, but other than that, teaching is my main thing right now."
And if she were to speak to herself years ago as high school student, she now has words of experience.
"If this is your passion, pursue it, you never know what door could open up," Lyons said. "Even if you don't see it now, you don't know what your niche is going to be. Work a lot, because the more you do the more you see. Find out what you're about and a career could unfold for you."
In the bigger scheme of things though, Lyons believes her moral values have taken her this far.
"If you desire to be happy in life, if you desire to be fulfilled, the way to get there is to loose yourself. The more you focus on yourself the more anxious you will be, the more problems you will have, but the more you let go and give and invest in others, love others, [the more happy you will be.]"
To learn more about Lyons' career and see more of her art, go to her website at http://www.nikolalyons.com/ .

About the Writer
AbigailH, Staff Reporter
I am a senior and staff reporter for the Crimson Connection. I enjoy creative writing, photography and playing golf. I spend most of my time focusing on...