Texas Primary
2018 Texas Primary election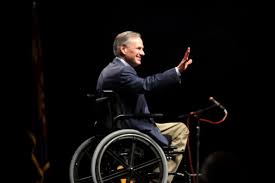 Today, Friday, February 23rd is the Texas Primary. The ballet has over 80 races, including Governor, US Senator, Attorney General, Lieutenant Governor and many more.
The ballot for US Senator includes candidates like Ted Cruz, former Republican Presidential Candidate, and current Texas US Senator. Cruz lost the 2016 Presidential race after losing the Indiana Republican vote to Donald Trump. In a poll in January of 2018, when Cruz was compared to Democratic Senate Candidate Beto O'Rourke, Cruz had 45% while O'Rourke has 37%.
Republican Greg Abbott is running for governor. His policies are built on conservatism and faith. Abbott banned sanctuary cities and is constantly taking steps towards a pro-life nation. For a conservative, Abbott's focus on reform is pretty ironic for liberal cities like Houston, with his proposed education, child protective system, and abortion reformation; this is quite the opposite from conserving our current policies. Against Abbott is Democrat Adrian Ocegueda, who is focusing on better budgeting and management of infrastructure and education.
Republican Ted Poe was elected in 2004 for the U.S. House of Representatives, but  he is not running for reelection this year, leaving an open spot for candidates to compete over. The competition for his position includes Democrat Jimmy Darnell Jones and Republican Kevin Roberts. Robert's main focuses are national security, healthcare and military preparedness. Robert is known for his contributions for Hurricane Harvey recovery and he is also supported by the National Rifle Association or the NRA.
Democrat Michael Cooper is running for Lieutenant Governor. Cooper has based his platform intensely on education, including bettering technology in the classroom and getting rid of the stress of standardized testing. Cooper has also mentioned wanting to universalize healthcare and provide more economic opportunities for the handicapped.
This election is a huge potential turn around from the last election when almost no one voted. With that being said, if you are eligible to vote to make sure to register and utilize your voice to make a change in your community!