BØRNS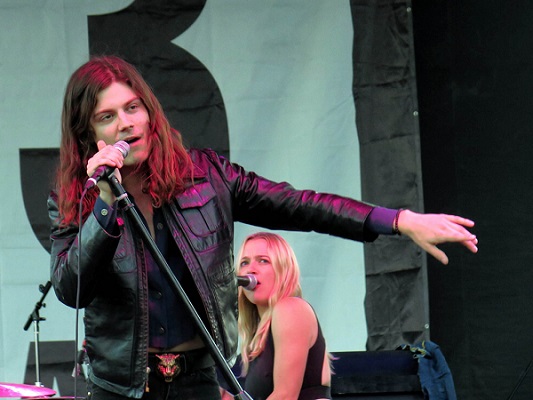 ColinH, Staff Reporter
October 24, 2016
A relatively new musical artist widely gaining popularity is singer-songwriter Garrett Borns, stylized as BØRNS or as I like to say "the Børns". The singer-songwriter Garrett Borns writes music that one could describe as indie pop or modern psychedelic. His debut EP 'Candy' came out in late 2014, and ever since I heard his song 'Electric Love' in early 2015, I was hooked. He released a full length album entitled 'Dopamine' in October 2015 which incorporated the four songs from his EP 'Candy', along with an additional 7 new songs, to make it a full album. He has only continued to skyrocket in popularity ever since. His #1 song 'Electric Love' has been played on the radio, getting up to spot 15 on the US Alternative music chart.
Personally, I have heard all of his songs and I haven't heard a bad one yet. His style of music has a very unique twist to it; some songs are very romantic and relaxing, yet others are invigorating and energetic. His style of music infuses notes of modern music, and classical notes from the sixties and seventies. His music has garnered support from artists like Taylor Swift as early as mid 2015, when he was still a fledgling musician. He now has over 2 million monthly listeners on Spotify, and his hit song 'Electric Love' has over 80 million listens.
Some of my favorite songs from his new album are the songs: 'The Emotion', 'Holy Ghost', and 'American Money'. If you found yourself at Austin City Limits music festival in October 2015, or at the Free Press music festival here in Houston around June 2016, you might have caught a glimpse of him live. You can also catch his songs on Spotify.