The Shows Go On
Everything you need to know about theatre this year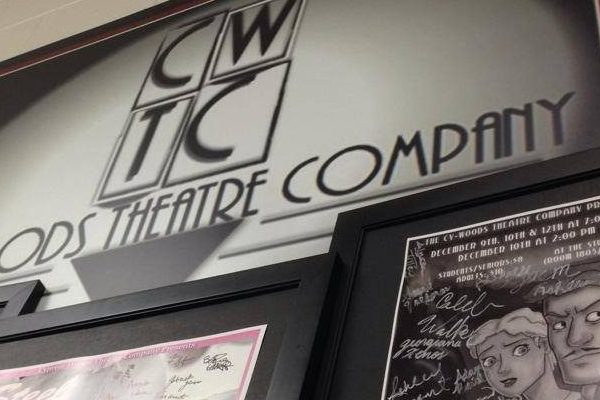 MaddyP, Staff Reporter
September 14, 2016
This year's production season is a big one for Cy Woods theatre company- and there are big things to expect.
Theatre is producing a total of seven shows, eight if you include their annual participation in the UIL competition. The amount of shows is fitting to match the increased number of drama club members and nationally inducted thespians.
Despite the amount of hands they will have on deck, putting on several shows in a single school year is no small feat for a high school theatre company. Musicals typically take at least a couple of months to put together; however, CWTC is opening two musicals just 21 days from today. A difficult task, but not an impossible one. It was done last year with the same theme of Disney junior shows, in the same small time frame. Between the costumes, set, lights, sound, lines and blocking, Cy Woods' Theatre Company has their work cut out for them.
The large number of plays and musicals being done this year provides many opportunities for students to come out and see the shows. The first play, Terra Nova, takes place September 22nd-24th. This story follows a small cast on an Antarctic expedition and the conflicts that arise with their adventures.
Next up, the two Disney shows, Aladdin jr. and Shrek jr. will play back to back on the same nights. One ticket, two shows. Opening October 6th and closing October 8th, these Disney classics are something nearly everyone can sing along to (just not during the shows).
Bringing some Shakespeare to the Woods, As You Like It plays October 27th-29th. The "big" musical, Sweeney Todd, is a bit on the darker side. If a silly Disney musical is not your type, maybe try this slightly more murderous one. Sweeny runs from November 17th-19th.
Finally, the Tennessee Williams classics come at the end of January- the Glass Menagerie, will run January 19th-21st, and Cat on a Hot Tin Roof plays January 26th-28th.
Needless to say, there is more than enough chances to see a Cy Woods show. Whether you have seen every production for the past four years, or you are a freshman who did not even know we were doing shows, this year's mix of shows is sure to be interesting for everybody.