School Students Saving Lives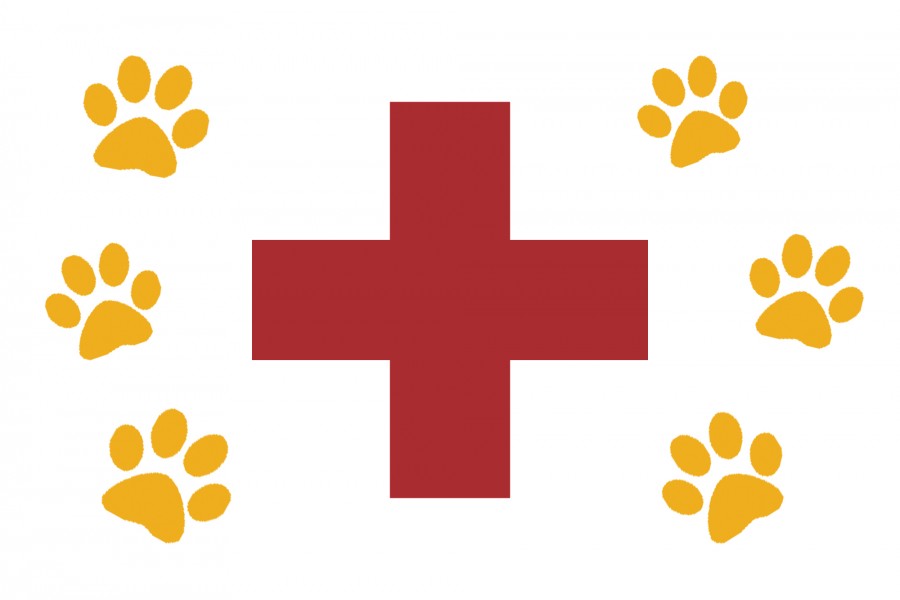 Jordan Miller, Managing Editor
September 9, 2015
Practicing first-aid and learning how to teach CPR isn't on most high school students' to-do lists. However, it is for Junior Ashlyn Roberts, the president of the new Red Cross Club sponsored by Ms. Williams.
Roberts' is your average academically-motivated student who really wanted to volunteer in her community; however, she preferred to take the hard route when confronted with which organization she wanted to be a part of.
"I needed a leadership position," Roberts said. "I didn't really like any of the clubs at school, none of them were really Health Science related."
The Red Cross Club isn't like any other volunteering-oriented organization at Woods- the Red Cross Club will feature unique opportunities for medically- interested students, instead of working festivals or concession stands.
"We work a lot with the Red Cross," Roberts said.  "So, any time they do disaster relief or have any huge fundraising events, or just need help volunteering at their local Houston Chapter we'll help with that. We'll also do service projects that deal with teaching kids first-aid and teaching them about disaster relief."
Roberts hopes to go into the Health Science field in the future, so this club will help her to develop some of the skills needed to work in a medical environment.
"I thought Red Cross was a good club to start," Roberts' says. "I'm actually really excited to start up."