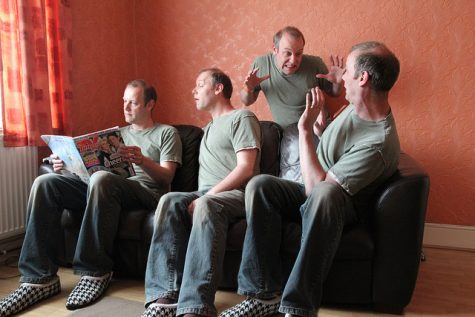 LeahT, Entertainment Editor

January 26, 2017
The month of January is infamous in the Entertainment realm when it comes to movie releases. However, M. Night Shyamalan's Split is definitely no exception to this rule. I am not one to be nervous to watch any thriller but I found myself rather terrified when the title screen popped up. My instinct...
Do you have a valentine?
Yes :) (33%, 1 Votes)
Nah, but it's okay (33%, 1 Votes)
Valentine's day is not my thing (33%, 1 Votes)
Did you say "Galentines?" (0%, 0 Votes)
Maybe? Teenagers are confusing (0%, 0 Votes)
Total Voters: 3

Loading ...
Oct 26 / Varsity Football

Oct 22 / Varsity Volleyball

Oct 19 / Varsity Football

Oct 11 / Varsity Football

Sep 27 / Varsity Football