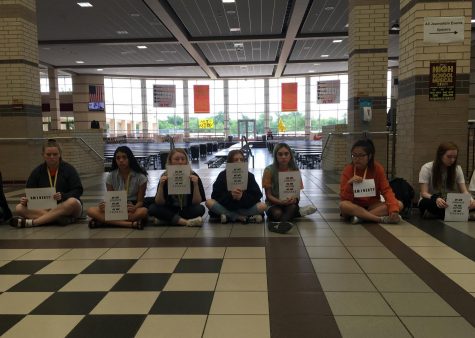 TeresaH and KaeT

April 20, 2018
April 20--During third period, students left their classes to sit out in the hallways in remembrance of the students and teachers of MSD. The sit-out was 17 minutes to honor the 17 victims that were tragically shot and killed in Parkland on February 14, 2018.
Have you bought your yearbook yet?
Yeah man! I get mine every year! (38%, 3 Votes)
No I'm broke :'( (38%, 3 Votes)
Yes my mom made me... (13%, 1 Votes)
What's a yearbook? (13%, 1 Votes)
Total Voters: 8

Loading ...
Recent Sports Scores
Saturday, October 26

Varsity Football

CWHS 7 - Cy Ranch HS 55

Tuesday, October 22

Varsity Volleyball

CWHS 1 - Cy Ranch 3

Saturday, October 19

Varsity Football

CWHS 31 - Cy Springs HS 15

Friday, October 11

Varsity Football

CWHS 49 - Cy Park HS 28

Friday, September 27

Varsity Football

CWHS 20 - Bridgeland HS 7