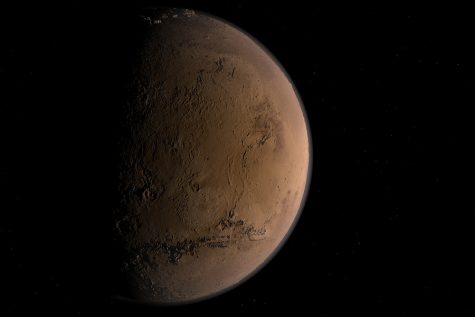 TeresaH, Staff Reporter

February 17, 2017
Even with the increasing sci-fi movies, NASA has been quietly working on their next project, developing technology capable of sending humans to an asteroid by 2025 and Mars in the 2030s. Currently, the world's eyes are set on Mars as the first main destination of human exploration and expansion of the huma...
Have you bought your yearbook yet?
Yeah man! I get mine every year! (38%, 3 Votes)
No I'm broke :'( (38%, 3 Votes)
Yes my mom made me... (13%, 1 Votes)
What's a yearbook? (13%, 1 Votes)
Total Voters: 8

Loading ...
Recent Sports Scores
Saturday, October 26

Varsity Football

CWHS 7 - Cy Ranch HS 55

Tuesday, October 22

Varsity Volleyball

CWHS 1 - Cy Ranch 3

Saturday, October 19

Varsity Football

CWHS 31 - Cy Springs HS 15

Friday, October 11

Varsity Football

CWHS 49 - Cy Park HS 28

Friday, September 27

Varsity Football

CWHS 20 - Bridgeland HS 7