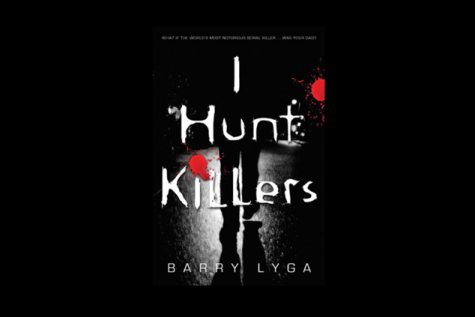 EmilyH, Staff Reporter

October 18, 2016
I recently read a new book by the name of "I Hunt Killers" by Barry Lyga for the book club here at school. If you are a Dexter fan, this is the book for you. This book allows you to look into the mind of someone who is unable to figure out his own thought processes due to a very atrocious childhood. ...
Do you have a valentine?
Yes :) (33%, 1 Votes)
Nah, but it's okay (33%, 1 Votes)
Valentine's day is not my thing (33%, 1 Votes)
Did you say "Galentines?" (0%, 0 Votes)
Maybe? Teenagers are confusing (0%, 0 Votes)
Total Voters: 3

Loading ...
Oct 26 / Varsity Football

Oct 22 / Varsity Volleyball

Oct 19 / Varsity Football

Oct 11 / Varsity Football

Sep 27 / Varsity Football