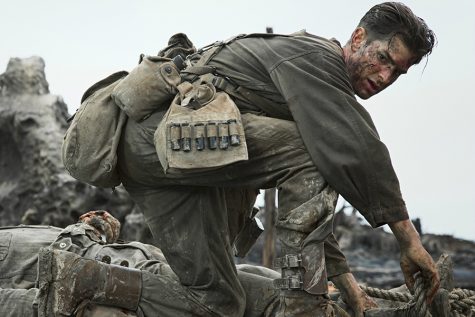 HannahN, Staff Reporter

February 22, 2017
-SPOILER ALERT- Directed by Mel Gibson, Hacksaw Ridge is the story of Desmond Doss, a conscientious objector in World War II who signed up for the army as a medic. Despite his refusal to carry a weapon, he managed to save 75 lives at the battle of Hacksaw Ridge. This (along with several ot...
Do you have a valentine?
Yes :) (33%, 1 Votes)
Nah, but it's okay (33%, 1 Votes)
Valentine's day is not my thing (33%, 1 Votes)
Did you say "Galentines?" (0%, 0 Votes)
Maybe? Teenagers are confusing (0%, 0 Votes)
Total Voters: 3

Loading ...
Oct 26 / Varsity Football

Oct 22 / Varsity Volleyball

Oct 19 / Varsity Football

Oct 11 / Varsity Football

Sep 27 / Varsity Football