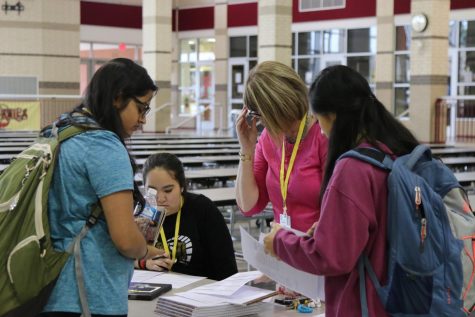 AbigailH, Staff Reporter

April 24, 2018
On Wednesday, April 18, Government and Street Law teacher Leah Stephanow instructed students on advocating during a letter-writing campaign. Students learned who they could write to and how to write a letter or email that could produce change. Some of the steps Stephanow gave to students included: ...
Do you have a valentine?
Yes :) (33%, 1 Votes)
Nah, but it's okay (33%, 1 Votes)
Valentine's day is not my thing (33%, 1 Votes)
Did you say "Galentines?" (0%, 0 Votes)
Maybe? Teenagers are confusing (0%, 0 Votes)
Total Voters: 3

Loading ...
Oct 26 / Varsity Football

Oct 22 / Varsity Volleyball

Oct 19 / Varsity Football

Oct 11 / Varsity Football

Sep 27 / Varsity Football