Blanket Paradise
The perfect blanket for those chilly nights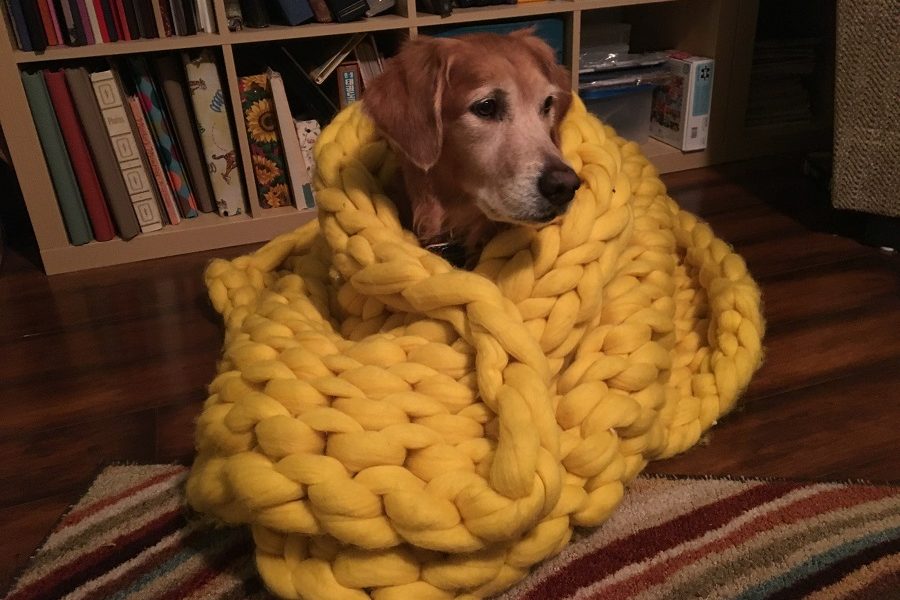 SujeanS, Co-Copy Editor
January 27, 2017
Despite December being done and gone and January almost over, winter is still in full effect. There is still plenty of time to cuddle up on the couch with a hot drink and a good book. The only thing missing from this equation is a cozy blanket.
Picking the right blanket is a very serious decision. There are multiple different kinds of fabrics, textures, colors and sizes to chose from.
If the small light kind are not preferred, then the big bulky ones are the way to go. There are blankets available online that are made with giant needles or the person's own arms. However, because of the quality of these blankets and the immense amount of skill used to make these, they can be quite pricey.
Another downside to these blankets is that, since the yarn is so thick, some parts of the yarn may shed of in clumps. This should not harm your blanket if it happens in moderation, but remember to take care of it. Don't just stick it in the washing machine when it gets dirty, make sure to look at the washing directions and to keep it out of reach from curious pets.
If you are looking to buy this slice of heaven, www.etsy.com is probably the best way to go. Etsy is a platform where people can make and sell their products, or buy things that they find. Some shops that sell this "chunky knit blanket" are TheKnitBeyond, ColorwaysGallery, KnitCoutureCo and KozyKatDesigns.
But if you are a blanket fanatic and willing to save up, these blankets are fluffy, comfortable and well worth the price.