"Awaken, My Love"
A deeper look into Childish Gambino's newest album, "Awaken, My Love!"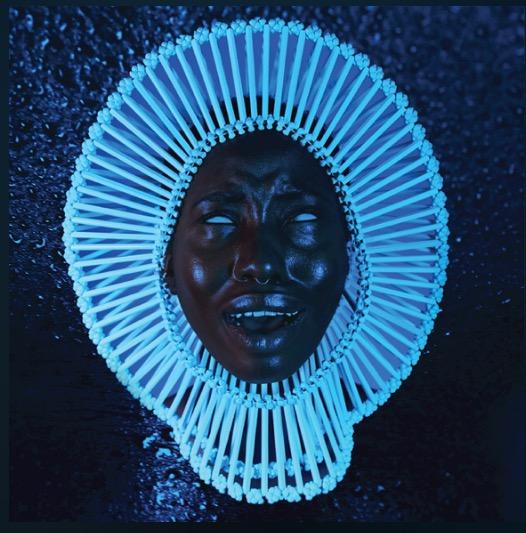 Recording artist Childish Gambino released his third studio album entitled "Awaken, My Love" on December 2nd, 2016. The album captures the essence of genre blending which the hip hop genre is notorious for. Blending rock and folk with hip hop makes this album very unique, separating it from a lot of music that has been released lately.
Gambino combined his musical intelligence with his producing talent to create an album where he can use all the talent he has to offer
The album starts off with "Me and Your Mama," which begins with a laid back beat then utilizes the guitar and drums, changing the mood completely. The use of the various instruments and differing vocals makes the track an excellent one to set the tone for the album with.
The second single Gambino released from the album was "Redbone," which truly complements the rest of the album wonderfully. The funk style beat that is constant throughout the song separates it from the others and makes it sound like an addictive throwback song.
Genre blending is typical in hip hop, but Gambino took it to a whole different level. The hip hop genre was generated from traditional rock music, and old school artists utilized a lot of rock samples and their influence from the genre is apparent in their flow and music.
Gambino utilizes his vocals rather than his rapping talent in order to complement the vibe that is maintained throughout the album.
Although many fans were confused as to why Gambino didn't rap on any of the songs, Gambino has vocal talent and him using it on the album parallels to the uniqueness that Gambino embodies with everything he does, whether it be rapping, acting or writing. If he were to have rapped on only a few songs it would have thrown off the consistency that Gambino maintained in all the songs.
Compared to his previous works, "Awaken, My Love" has some obvious differences, but the overall quality and style is similar to many songs that Gambino has released. From his second studio album, "Because the Internet," the 16th track from the album entitled "Urn," sounds like it could belong on "Awaken, My Love."
Gambino was able to capture his creativity and ignore any guidelines that listeners have set for the common hip hop artists. Breaking genre barriers and utilizing his vocal talent, Gambino created an album that not only represented him as a creator, but brought hip hop fans back to the times when funk, rock and hip hop were all blended into one category, pleasing all. His ability to do so exemplifies his talent, making a revolutionary album.
Leave a Comment