5 Great Coffee Shops
The ideal places to both relax and study
Hang on for a minute...we're trying to find some more stories you might like.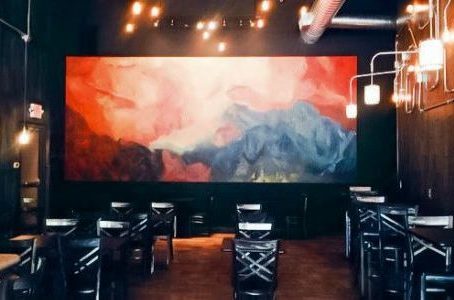 There's nothing better than a hot cup of joe to get you through a long week of homework. Or maybe a nice caramel latte. Even if you're not into coffee, a warm and home-y coffee shop can be just what you need to focus on your work. These local places have just the right atmosphere to kick off the school year with some successful studying.
Plum Coffee: Just a seven minute drive from Woods, this cute and cozy place has all the right lighting, plus the soothing jazz you need to focus. While you're there, try one of their signature gelato flavors to go with your coffee. Pro tip- it's usually very quiet right after school gets out, so go sooner rather than closer to closing time when they get a bit of a crowd.
Land of a Thousand Hills: Slightly farther down Barker-Cypress, Land of a Thousand Hills has incredible coffee, and feature latte art on some drinks. They also have a small assortment of pastries and frittatas if you work up an appetite. This one is open a little later, letting you sip on your drink and utilize their free WiFi until 9 pm. They also serve free lemon water. Bonus- if you go there often, you can quickly add up points to earn free treats or coffee!
Coco's Crêpes: Located in Vintage Park, this popular place is also better at an earlier time of day. However, it is also ideal for the food lover- not only do they serve an array of coffee, but also crepes, waffles, and even sandwiches. Perfect for a nice fall day where you can enjoy their patio area.
Café Marrese: Take your friends here! A ways down Spring Cypress you'll find this artsy restaurant, featuring mellow lighting and décor. A great place to get your homework done any time of day. Try a study session paired with a Saturday morning brunch- the waffles are strongly recommended.
A 2nd Cup: Not as closely convenient as the rest, a 2nd Cup poses about a 3o minute drive. However, if you are up for it or happen to be in the area, this place is a spacious, delicious coffee shop, boasting unique latte art, comfy couches, and guest chefs, regularly introducing new food. The best part? They're entirely non-profit. All their proceeds go to fighting and increasing awareness for human trafficking in Houston.