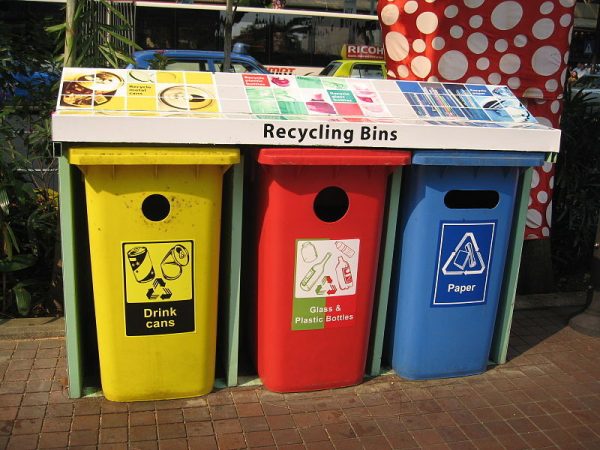 While recycling is a habit ingrained in some homes in Texas, schools regressed when they decided to remove it in 2017 due to the cost. It's time that districts bring recycling back into schools to show students the benefits of keeping it around, reducing waste and trying to best assist the environment. 
One of many benefits of keeping recycling around is being able to teach students about sustainability and conserving resources. It can also teach students about the consequences of waste accumulation. These are lessons that will shape students into responsible citizens and will carry on into their future as adults. 
Another great thing about keeping recycling around in schools is being able to assist the community. With recycling being considered a helpful activity, it gives people the chance to connect with family, friends and other people as a part of their community, helping clean places like parks and roadsides. 
Schools can save money by recycling. For starters, this also reduces the cost of production of manufacturing. Schools can reduce the cost of their waste disposal by diverting recyclable materials from trash cans, and into recycle bins. This can also avoid disposal costs and extend the use of already existing landfills. 
Bringing back recycling in schools can provide opportunities for students to engage in real-world, hands-on experience. Much like students being able to conserve resources and learning to keep sustainability, this can help prepare students to be responsible citizens and assist them in their future lives by teaching them to build their own set of skills.
Some may argue that a recycling program can be pointless to implement, but the long-term benefits of the program can prove that it can have a purpose. This can be seen as how one ton of paper alone being recycled can save around seventeen trees.
Reintroducing recycling programs can align with people's values and traditions and can be one more step towards creating a more sustainable and better environment for the future, one that can teach people the benefits of recycling by showing that it can keep the environment clean.
In conclusion, bringing recycling back into Texas schools is not only a benefit for the environment but an investment in the long run. It can give students the mindset needed to help the world the best they can. Hopefully bringing recycling back can improve students' lifestyle, and ensure a cleaner environment.