Vandalism in the name of internet clout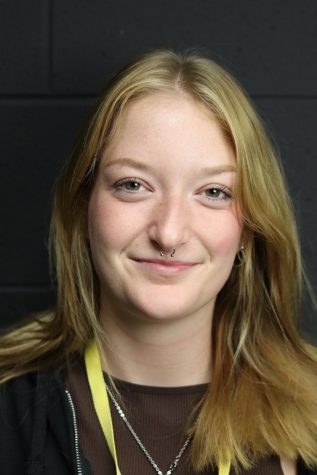 More stories from Emily Gibbs
The well-known social media app TikTok has taken the world by storm, and yet again it has proven that the teenagers of today are influenced by just about anything that will get them likes. The most recent exhibit of this behavior is shown fully in the trend appropriately named "devious lick."
In this popular trend, the students participating in this trend film themselves in a bathroom stall with an object that they have stolen from the school that they attend. These teens record themselves stealing things such as soap from the soap dispensers and some people have even gone as far as to steal glasses from their teachers. 
It has been popularized from the 2019 song "Momma I Hit A Lick", by 2 Chainz with Kendrick Lamar. However, most of the TikTok videos involving these recent uploaded incidents include a sped-up version of rapper Lil B's song "Ski Ski Basedgod". They post these videos to Tiktok, Snapchat, and in some cases Twitter. 
In opposition to this trend, Cypress Woods High School began shutting down basic necessities such as the bathrooms, forcing male students to change their regular routines, and making it more difficult to use the restroom in between classes. While the students at this school should be held accountable for their actions, students of Cy Woods should not have to take the consequences of their reckless peers. Being forced to change their schedule and go out of the way to use the restroom is unfair towards the people that did not participate in this trend. 
"We started to completely run out of soap dispensers […] there are no more because this is happening all over the district, as well as all over the country, so getting new soap dispensers started to become difficult," said Assistant Principal (AP) Meaghan Markette.
 As the school began to run out of soap dispensers, the APs were forced to make the decision to shut down a majority of the men's restrooms. As the trend dies down, the bathrooms are beginning to open, but with the new wave of vandalism, it is feared that they may close again. 
Vandalism and acts of theft in the name of internet clout has never, and will never be cool, especially when the students committing these crimes film themselves and leave a large mess for the staff tasked with cleaning it. As punishment for the stolen items, the students that committed these crimes were asked to clean the restrooms they destroyed, because asking the janitorial staff at Cy Woods to clean up the mess created by students trying to get famous on the internet is unfair and unreasonable. 
The devious lick trend is affecting the students and staff who attend Cy Woods, no matter what you have taken. If closing the bathrooms is the first step to preventing these crimes, then the following steps will be exponentially worse. 
View Comments(1)