Best Christmas gifts for parents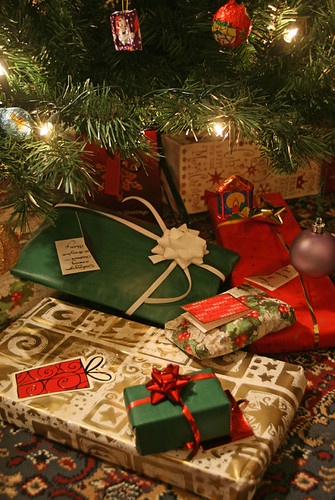 Buying Christmas gifts for family and friends can be one of the hardest things to decide. A lot of people like to slack on their gifts, and not buy anything till the last minute. Instead of going with the gift card, here are a few things that could help you out the next time you have 'No time' to go Christmas shopping. 
Let's start out with dad, after a while finding gifts for your parents is one of the hardest things to choose. Here are some choices that could help out your decision for Christmas this year when you're thinking about your old man.
This sound system is a solid black, one-piece soundbar that produces excellent sound. This soundbar makes all of your TV programs sound a lot better and clearer when watching your favorite movie. The Bluetooth mode in the speaker also allows you to connect to the soundbar and play your favorite music wirelessly. You can purchase this speaker at your local electronics retailer for $250.
Traeger grills are one of the easiest grills to manage and use. This was their best-selling grill in 2018 and the price for this grill is now marked down. Whatever temperature you set on the grill, it is promised to be accurate and precise so you can have the best grilling ever. This Traeger grill can be purchased at your local hardware store for $700.
If your dad is one of the tech dads that likes all the new gadgets that come out, this would be a pretty good choice for him. The Echo Show is a 5.5" smart display that allows you to have video calls with friends and family, watch videos, play games, listen to music, check the weather, and control devices from your home that can connect to your Echo Show. You can pick up one of these for your dad at your local retail store for $45.
Dad's are always struggling with what razor to buy or use, but the OneBlade Face is the perfect fit for every dad. This razor has excellent views and isn't as expensive as the other razors that are in the top ratings. This razor is allowed to be used either dry or wet. It can trim, edge, or shave any length of hair. You can buy this razor at your local retail store for $30.
New Balance has been at the peak for dad shoes for a very long time. Overall, these shoes are very comfortable and are meant for day-to-day use. These shoes have a rubber midsole that is very supportive and keeps your heels up. There are mesh panels throughout the shoe to keep it breathable and light. These shoes will never disappoint and you can grab them at your local shoe retailer for $175.

Gifts for mom
I couldn't just give you a list of gift ideas for your dad without making one for your mom. Here are five things you could give your mom this upcoming Christmas that she will absolutely love. 
This foot massager looks like normal slippers that you would wear, but they are not that ordinary. You put these on while you're sitting on the couch and they keep your feet warm, and they massage them. These are very useful for after a hard day of work: All you have to do is slide your feet in and push the button on the side. You can purchase one of these for around $50.
Even though moms tend to be less tech-savvy, this one will help moms a lot. This charging station allows your mom to charge her iPhone, her Apple Watch, and her AirPods all at the same time. This can be used anywhere. It is wireless and doesn't require any cords or chargers. The easiest way to get one of these is by going to your local electronics retailer. These stations go for around $100.
Oil diffusers are positive in a lot of ways. These diffusers can reduce and prevent stress, and also keep a fresh smell in your house. There is a large variety of oil scents you can use with these diffusers as well. All you need is water and oil to get this nice smell around and to relieve some stress. You can purchase these diffusers from your local retail store for around $30.
Weighted blankets are one of the most comfortable things to use when trying to relax. 
I'm sure every mom would enjoy getting one of these for Christmas. Weighted blankets allow you to ease stress and keep you warm throughout the whole night. The weighted blanket feels like a warm hug and helps you fall asleep in no time. These blankets can be found at your local retail store or you can order them online, the price for these blankets are around $90.
Flowers are something that all moms love, some are more passionate about it than others, but this gift is very loving and thoughtful. These subscriptions can either come monthly or weekly. The best-rated flower subscription of 2020 was the BlooomsyBox. These flowers come in a variety of packages and you can pick the ones that you think your om will love the most. These subscriptions start at around $55 per month.
Leave a Comment