Week 2 reflections
Recap of all the NFL action in Week Two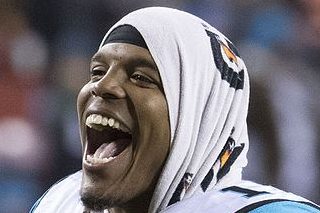 Carolina Panthers:
After a rough week one for the Cam "Superman" Newton, most thought he would pull off a bounce back performance playing at home against the Jameis Winston led Tampa Bay Buccaneers. However, things didn't turn out that way. Newton threw only 48% from the field and it eventually led to a 20-14 loss at home. Newton clearly is nowhere close to his former 2015 MVP self and he is not using one of his greatest gifts, which is his legs. Newton has total of -2 yards this season and by the looks of the first two weeks, this is no longer Newton's team. This team is now lead by the Panther's star running back Christian McCaffrey. Newton can no longer make those deep passes and he must rely on McCaffrey for getting the short gains. The only real bright spot for the team was that tight end Greg Olsen caught six of his nine targets and got 110 yards receiving on the night. So based on this seasons start for the Panthers, the outlook for them this season is dem, unless Newton can get his accuracy back and start running with the football again.
Miami Dolphins:
This team is in some serious problem. Not that they were expected to get many wins this season, but through the first two weeks, this team looks like they will win any. Through the first two games, the Dolphins have allowed 102 points and have only scored 10. That stat is an unbelievable problem, and it has resulted in multiple Dolphins players requesting a trade from the team. And this team doesn't look like they're going to be getting any better because their next two upcoming match ups are against two former 2019 playoff teams in the Dallas Cowboys and the Los Angeles Chargers. However, if this team is planning to tank ( Giving up on season in order to get a high draft pick), they're doing a pretty good job of it.
New England Patriots:
Now back onto the other side of the blow out win is the New England Patriots. The big news of this game was the arrival of new wide receiver Antonio Brown to the team. It automatically looked as if Brown and quarterback Tom Brady had connection, hooking up for a 20 yard touchdown late in the second quarter. We also saw a revival in running Sony Michel who got into the end zone and we saw a domination of the New England defense on the horrific Miami Dolphins offense. The Patriots shut out the Dolphins and put up 43, taking two interceptions for touchdowns and sacking Dolphins quarterbacks Ryan Fitzpatrick and Josh Rosen. New England will now continue to play in their easy slate of match ups against the likes of the Sam Darnold-less New York Jets twice, Buffalo Bills, the win-less Washington Redskins, and Eli Manning led New York Giants.
Dalvin Cook:
Usually I cover the entire team during my week by week reactions, however, there isn't much to talk about for this team, except how Minnesota Vikings star running back Dalvin Cook is continuing to wow us fans and is hopefully winning some people their fantasy leagues. Cook put up back-to-back 100 yard rushing games and put up a 75 yard run touchdown against the Green Bay Packers. The Vikings needed every bit of Cook's energy, giving him 20 carries for the second straight week. He was exceptional, however, it didn't equal a win. He currently leads the NFL in rushing yards with 265 and doesn't look to be slowing down anytime soon.
Honorable mentions of Week number two of the NFL season.
About the Contributor
JustinP, Co-Online Editor
Justin is currently a junior at Cy Woods. He is also the current Online Editor for the staff and is currently in his second year on the newspaper team....