Most Anticipated Movies of 2019
Movies to Check Out During the Fall Semester

Now that the summer of 2019 is officially over, we can finally take a breather from the blockbusters that seemed to come out every week, and settle into the smaller films that will most likely fly under many radars. Sure, there are lots of gigantic movies coming out later in the year, like Star Wars: Episode IX or Jumanji 3. This list will talk about at least three of them. But, this list will also discuss some of the more independent films that have a chance at being remembered for their originality and their characters, rather than the zeroes on their box office results. These are my most anticipated movies of the fall semester.
September –
6th: It – Chapter Two
The sequel to the wildly successful 2017 horror film is out on Friday, and no one could be more excited than I am. Stephen King is one of the best horror writers of all time, and the first chapter of It was loved by many, myself included. In It: Chapter Two, we pick the story back up in 2016, 27 years after the events of the first film. Pennywise the Dancing Clown has returned to wreak havoc and kill children in Derry, and the Losers' Club, now adults, must return to end the monster once and for all. The casting department clearly had their work cut out for them, and boy, did they deliver, casting such incredible actors as James McAvoy (X-Men, Split) and Jessica Chastain (Zero Dark Thirty, Interstellar.) With director Andy Muschietti and the original child actors returning, this should be an easy win for Warner Bros. So far, critics seem to be very split, with Rotten Tomatoes giving the film a 71% approval rating, but it will undoubtedly be a hit with audiences around the world.
 20th: Ad Astra
Ad Astra is an original science-fiction drama from writer-director James Gray, starring Brad Pitt as an astronaut who must journey to the edge of the solar system to find his father, played by Tommy Lee Jones, whose expedition could have disastrous consequences for the rest of humanity. James Gray has proved himself as an accomplished filmmaker, with four of his films earning nominations for the prestigious Palme d'Or at the Cannes Film Festival. According to press, with this movie, he set out to make "the most realistic depiction of space travel that's been put in a movie." Even if his work doesn't reach those lofty aspirations, critics seem to have liked what they've seen, with the film earning an 86% approval rating on the popular review aggregator Rotten Tomatoes. With the trailers showing quick shots of breathtaking action and seamless visual effects, we should expect nothing less of one of the best-looking movies of the year.
October –
4th: Joker
The film that seems to have everyone talking will be released on October 4, directed by Todd Phillips and starring Joaquin Phoenix (Walk the Line, Her.) Joker will have the privilege of being DC Comics' first live-action, R-rated release, and for good reason. This film puts a different spin on the popular villain's story, portraying him as a failed comedian named Arthur Fleck, who is slowly driven insane by the people and environment of Gotham City. After a while, he decides to put on a happy face and become the Joker, a symbol of chaos and disorder. After the film's premiere at the prestigious Venice Film Festival, the verdict was sent out with eight minutes of thunderous applause, and critics seem to agree that Joker could very well be a masterpiece, earning an 83% approval rating. Most of the praise has been singled out to the biggest source of curiosity about the film, in the form of Joaquin Phoenix's performance as the titular character. And, for the rest of us, we can do nothing but wait in anticipation.
11th: Gemini Man
Ang Lee's newest film captured the curiosity and attention of the Internet months ago, with a tried and true concept of a man, played by Will Smith (Suicide Squad, Ali), being targeted by his past self. But, while films like the 2012 film Looper used two different actors to play one character, Gemini Man has gone about it a different way, using CGI to create a younger version of Will Smith's character. Somehow, it looks completely seamless, something I didn't think I would say, to be honest. Whenever Ang Lee makes a new film, it'll be hard to not be interested. Lee's last film, Life of Pi, was arguably one of the greatest films of 2012, and secured a Best Director Award at the Oscars and many other accolades. The film will definitely gather audiences due to the flashes of breathtaking action spliced throughout the trailers, but, if written well, we could receive a great action film, and, possibly, one of Will Smith's best performances.
November –
15th: Ford v Ferrari
After James Mangold's long string of great movies (Walk the Line, 3:10 to Yuma) continued with the 2017 superhero film Logan, many have wondered what his next film was going to be. So, when the trailer for Ford v Ferrari dropped online, those same people were likely very apprehensive. Biopics have a tendency to be extremely formulaic, such as last year's Bohemian Rhapsody. They all seem to follow the same basic plot points, without any regard for originality. But, since Mangold is co-writing the film along with Jez and John-Henry Butterworth, the writers of the excellent Edge of Tomorrow, we all have a reason to hope for the best. Starring Christian Bale (The Dark Knight, The Fighter), and Matt Damon (The Bourne Ultimatum, The Martian), Ford v Ferrari tells the true story of automotive designer Carroll Shelby and driver Ken Miles as they attempt to build and perfect a Ford capable of taking down the powerful Ferraris at the 24 Hour Le Mans in 1966. But, along with the struggles of their professional lives, they struggle with their own personal demons along the way. This film has the potential to break the mold that all biopics are manufactured in and be something truly memorable, something that critics are saying the film accomplishes with gusto. Let's hope so.
22nd: A Beautiful Day in the Neighborhood
Beloved children's icon Fred Rogers is finally gracing the silver screen in A Beautiful Day in the Neighborhood, starring legendary actor Tom Hanks as America's most beloved neighbor. In this film, we follow Lloyd Vogel, a journalist for Esquire who is assigned a story on Mr. Rogers. At first, he's quite cynical of the man, and very begrudgingly accepts the assignment. But, as he gets to know the man, a friendship begins to grow between the two, and Vogel sees his perspective transformed by Rogers. If anything, this film will likely be seen as a showcase for Tom Hanks, who is overdue for an Oscar nomination. This is exactly the type of movie that the Oscars love, and I can't see them passing on it. As someone who wasn't alive when Mr. Rogers charmed his way into the hearts of American families, I won't be able to feel nostalgic about the events being depicted on-screen, but this seems like a movie that will make everyone happy.
December –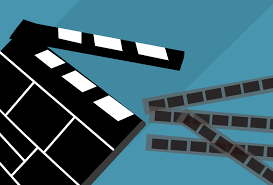 20th: Star Wars: Episode IX – The Rise of Skywalker
Coming out right before Christmas, Star Wars 9 will bring the Skywalker saga to, hopefully, a definitive end. This movie will see the remnants of the Resistance fighting back against the First Order, and we can bet on various other subplots revolving around the main story as well. As some might be able to tell, I'm not a huge Star Wars fan, and the dumpster fire that was The Last Jedi basically ruined it for me. I'm aware that there are fans of the movie, but the lame attempts at humor, the atrocious treatment of Luke Skywalker, and some annoying side characters made it one of the weaker entries of the series. However, as a fan of movies, and as a fan of writer/director J.J. Abrams (Star Trek, Super 8), who co-wrote the script with Oscar-winner Chris Terrio (Argo, Batman v Superman: Dawn of Justice), I have to admit that I'm quite excited. The Force Awakens, also written and directed by Abrams, was a welcome return to form for Star Wars after the disastrous prequels, so hopefully The Rise of Skywalker can do the same.
About the Contributor
PeytonB, Staff Reporter
Peyton Berry is currently a junior at Cypress Woods. He lives and breathes movies, and is a fan of football and baseball. His hobbies include reading,...