What do you want to Major in?
One of the Hardest decisions of your Young Adult life.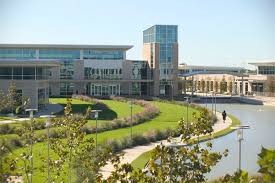 Some colleges require students to declare a major when applying, others give students until their second semester of sophomore year to decide, but the choice never gets any easier. The reality is the students are only 18 and expected to decide about a huge part of their lives. How are they supposed to handle their future? They have no way of knowing what they are going to do until they step into the office.
A major is a crucial consideration when applying to college. Although students may apply as undeclared, eventually they will have to select something from the list of hundreds of different majors, ranging from communications to veterinary science. Approximately three in every five ACT-tested high school graduates surveyed said they needed help preparing for college, including choosing their major.
There are honestly two different sides of the decision. Some people know what they want to do with their lives since the third grade and they stick to it.
"I knew since eighth grade I wanted to major in psychology after I did a project over different careers," said college freshman Alexis Carrera. "It caught my attention right away because I've always loved working with people and being the person, my friends could come and talk to about their problems."
But others don't know if they should stick to what they're passionate about or do something that will pay the bills. "The choice between studying what I love and being realistic is the big question," said college junior Kelsey Redden. "Being and choosing a career that will pay well is the easy decision, but finding the motivation for it is very difficult if you're not passionate about it. My ultimate decision was to do what I love even if it meant that I wouldn't live an extravagant lifestyle."
Changing majors is okay, and that's what some students don't get is that it will take a few tries sometimes. In fact, according to Borderzine, 80 percent of all students change majors at least once. One of the best things students can do is to follow their passions and do what they would like to do instead of following their head and being overly practical. Finding something that follows both their head and heart is the best thing they can do.
Some people after high school take gap years to explore opportunities and do things that will help them like volunteering or doing internships in some fields of interest to get an idea whether they would like to follow this career.
According to Ferris University internships give people a chance to network and build relationships with professionals. It is an opportunity to gain hands-on experience and develop important skills such as managing time and expectations while building a foundation for the future. An internship will either affirm a career path or inspire students to consider other options. If they are lucky, an internship may even lead to full-time employment upon graduation.
You can't start too early either, there are so many classes in high school now that follow the career paths students want to take on college, it's also an early start to a path of choosing different major and career choices.
"In high school, you should get into lots of clubs and activities, so you can figure out the things you like doing with your time and follow down that path," Carrera said. "Also, research different topics earlier on, and be open-minded about all the different options because something you never thought you would do could spark an interest in you."
Students should consider the length of a course study and their level of commitment according to MSU. The 12 years to obtain a Ph.D. to achieve the lifelong goal of designing rockets for NASA may be reasonable. On the other hand, six months of tech school training for a job that holds no interest for the student may be unreasonable.
Costs can get in the way as well; many college students start off at a community college then end up transferring to a four-year college.
"It [community college] felt like a smart decision because it's way cheaper than a university and you get the same education," Redden said.
It can also be more convenient. "I feel like community college is an easier transition from high school to college, it's close to home, and it's cheaper than going straight to a university," Carrera said.
Choosing a major can feel like such a life-defining choice that it seems there is a little room for error, but there are so many out there changing their choice and being just fine in the long run. It's not something that students need to stress about, eventually, they will find the job that is right for them.
Leave a Comment