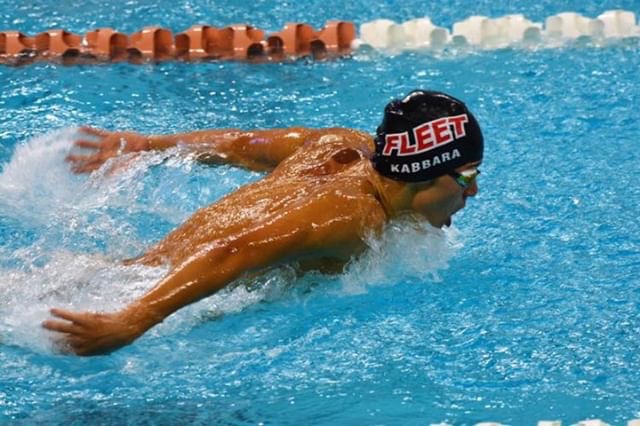 Photo provided by: Munzy Kabbara
Q&A with Munzy Kabbara
We talk all things swim and the Fina World Championships.
February 7, 2019
When, where and who did you swim for at Worlds?
"Worlds were from December 11-16 in Hangzhou, China, and I swam for Lebanon."
How did you get to swim for Lebanon?
"I was born in Houston not Lebanon. However, my dad is Lebanese and my mom is American; therefore, I have dual citizenship."
How long have you been on the Lebanon National Team?
"I've been on the Lebanese National Team since I was about 14, so about two to two and-a-half years now."
What was the process for qualifying for Worlds?
"Being the best all-round swimmer in the country of Lebanon, and making the B Qualification cut."
At what age did you start swimming?
"I started swimming at the age of 9 in Dubai for my school."
What is your best swim event?
"My favorite and best event to swim is the 400 meter individual medley(IM) which is 100 meters of each stroke butterfly, backstroke, breaststroke and freestyle"
Do you have any pre-race rituals or superstitions?
"Yes I listen to music and pray for God to give me the best…even if it means losing the race. This is a very important thing for me to do behind the starting blocks because it calms me down."
Did you set any records at Worlds?
"I became the fastest person to ever swim the 400 IM and 200 Fly in Lebanon's history. I broke two national records, both set very recently by a 19-year-old. "