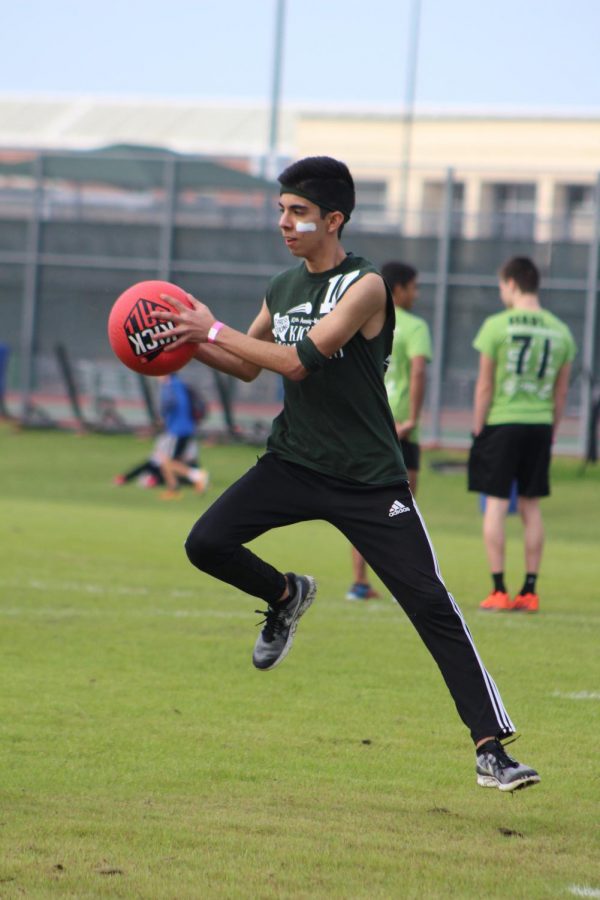 KyleR
Person of the Week: Sebastian Aguirre
incoming nhs secretary and a pre-collegiate studies student
Summer is often synonymous with fun in the sun. Endless days of going out with friends and taking trips around the state, country and world. Others might use their time outside of school to get some extra money working at some sort of job around Cypress. No matter what someone does, it is often done without the normal academic stresses of school. Except, junior Sebastian Aguirre is going to be doing all of these things this summer- and academics.
While most students spend their summers lying around the house or on South Padre Island, Aguirre will be going out to California to take part in a summer pre-collegiate studies program with Stanford University. The university offers several different programs from the humanities to Bio-science for students to explore in small groups as they complete research and assemble a project. For Aguirre, this will be his second time in the program after doing it the previous summer.
"Basically, I get to work on a team of two or three and produce an article that we would work with a professor on at the university," Aguirre said. "We would specialize in something. Last year, it was anabolic materials (materials that can synthesize complex molecules), and this year it is going to be temporal physics (physics specifically dealing with time)."
The research performed by the team is critical to the overall project and is one of the main focuses of the program.
"We just work hard to produce a model copy, so it can be published online," Aguirre said. "Knowing how to translate research into a final product that you can use, kind of like finding a way to express the information, is a way to express yourself. This course is a lot about doing your research and coming up with a final product."
Aguirre's experiences last year are also part of why he is returning to the program this summer.
"I really liked it last year," Aguirre said. "I worked with someone from Colombia and another guy who lived in Massachusetts. Just working with other people and seeing other points of view of people who were just as motivated was really cool."
Besides this, Aguirre is also actively involved around Cypress Woods and holds multiple leadership positions.
"I'm going to be the secretary of NHS, president of Spanish Club, Spanish NHS and Key Club," Aguirre said. "I've always done a lot of community service, and it's a major part of who I am, so that's why I joined NHS and Key Club. I think giving back to my community is really important."
Outside of school, Aguirre continues to volunteer in his community and find some time to have fun too.
"I'm in something called Alpha Charity League; it's something I do with my mom," Aguirre said. "It's also a volunteering thing. Apart from that, when I just want to relax, I like going rock climbing or running. Next year, I would like to get a job at the new rock climbing place nearby."
With being so involved in the community and school, balancing his schedule is a critical factor to his overall success, especially for his junior year.
"I think being organized is really important," Aguirre said. "You have to realize that school is always going to be a priority, but you have to know where your responsibilities stand with your hours and meetings."
Now, after his first experience in the program, Aguirre has gained important technical information and overall life lessons for the future.
"There are other people out there who have the same passion as me, so you have to put yourself in a position to find them," Aguirre said. "Everyone belongs somewhere; it's just finding where."