My Two Cents: Java Café
Opinion on what Java Café had to offer.
March 4, 2020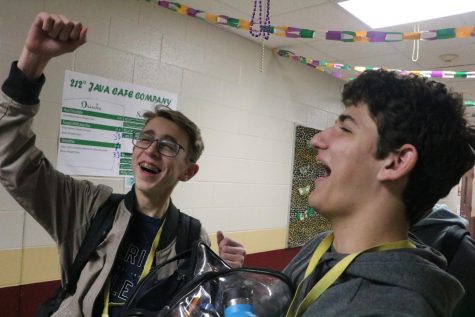 This quarter's Java Café has just passed, and I actually got my hands on some items this time. After waiting in line and, dealing with people constantly cutting and exiting the line, I can say that I enjoyed this season's Java experience.
I bought two items: a brownie and the famed Wildcaccino. Additionally, I tried a hot chocolate, courtesy of my friend. Let me tell you, on a frigid 30 degree morning like it was, these items hit the spot.
The brownie had just the perfect amount of gooiness to it while also maintaining the almost-crisp, crumbly texture that signals a perfectly prepared pastry.
The Wildcaccino was served warm, but not scalding like one would often find at one of the several coffee locations located in Woods' vicinity. It was creamy just like you'd expect a good coffee to be. I understand that, because it's a school sponsored culinary event, they most likely weren't allowed to put much caffeine in the drinks , but it still provided the much needed boost needed to get through another long day, especially in this weather.
The hot chocolate was served with a choice of either whipped cream or small marshmallows (Though, strangely not both), and it was a near perfect mix of chocolaty flavor and creamy goodness, without being so filled with cocoa that it alters the taste in your mouth for the entire day.
Ultimately, I'm disappointed in myself for not being able to get the full Java experience by purchasing more of what they had to offer, but I am very happy with what I got. My compliments to the Cy Woods culinary team for their hard work, I'm excited to see how they spice up the Java Café menu next time.